By Ken Silva pastor-teacher on Oct 10, 2011 in AM Missives, Contemplative Spirituality/Mysticism, Current Issues, Features, Rick Warren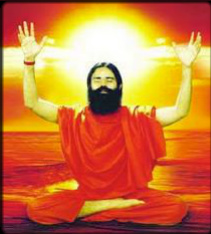 Apprising Ministries continues to tell you the truth about an infestation of ne0-Gnostic corruption called Contemplative Spirituality/Mysticism (CSM), which is now pandemic within mainstream evangelicalism through its foolish embrace of the sinfully ecumenical neo-liberal cult of the Emergent Church aka the Emerging Church with its quasi-universalism in a new version of postmodern Progressive Christian theology under their spiritual circus "big tent" of empty Emergence Christianity.
You need to understand that this spurious CSM—the refried Roman Catholic mysticism "discovered" by Living Spiritual Teacher and Quaker mystic Richard Foster, and now perpetrated within the mainstream of evangelicalism as supposed Spiritual Formation with an able assist from his spiritual twin SBC minister Dallas Willard, was a core doctrine in the EC right from its hatching in hell.
For the sake of many new readers to AM, and I ask older ones to please extend grace while I bring them up to speed, it's critical for you understand that the crown jewel of this spurious CSM of Foster-Willardism is a form of meditation in an altered state of consciousness commonly referred to by these neo-Gnostics as Contemplative/Centering Prayer (CCP).
Now, it stretches past the point of credulity to believe that Rick Warren, as well as his staff at Saddleback Church who're recommending the works of Foster and Willard, are not familiar with the meditation of CCP that both of them practice and promote. For example, watch below as Dr. Daniel Amen literally teaches a mantra form of CCP to Warren himself.
See also:
RICK WARREN MINISTRY RECOMMENDS MANTRA CENTERING PRAYER
THE DANIEL PLAN OF RICK WARREN ENCOURAGES "NEW AGE WACKO-ISM"