By Ken Silva pastor-teacher on Oct 6, 2011 in Current Issues, Features, New Apostolic Reformation, Rick Warren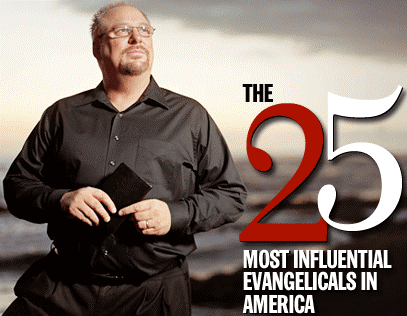 Apprising Ministries points you now to something Christian apologist and missionary Sandy Simpson of the fine online apologetics and discernment ministry Deception in the Church was covering back in 2004.
I have said this before, Simpson was one of the first to assist me when I first came on the Net in late August of 2005, when he helped draw attention to my early writings.
In an addendum to The New Apostolic Reformation – What is it and where it is going? Simpson tells us about important facts "that [were] obtained after the NAR video series was completed."
He then explains that, "This information is available in the book version of the NAR series." [1] First Simpson further documents C. Peter Wagner Involvement In The Latter Rain:
Latter Rain heresy is likened to pioneers making "mistakes". Latter Rain heretics were only pioneers in the sense of pioneering age old heresies in the 20th century. Heresy is not a mistake, it is a sin, and one we are to reject … Wagner claims God began speaking these Latter Rain things again. Does God speak heresy?

What was the reason these things were not taught in the Congregational Church and other places, though they had been taught at Fuller back in the 1970s on forward? Because the Church generally recognized the tenets of the Latter Rain to be heresy! The stark reality is that C. Peter Wagner knew about the Latter Rain at least as long ago as 1989 when Paul Cain came out to visit John Wimber, C. Peter Wagner's employee at Fuller. (Online source)
Then in Rick Warren/C. Peter Wagner Connections Simpson reminds us that Warren "wrote his doctoral dissertation at Fuller Seminary on his church growth ideas." Here's a good place for me to remind you of the Tweet Rick Warren Will Regret. Today Purpose Driven Pope Rick Warren tweeted:

Yes, Rick Warren is right; the wise person investigates whom it is taught a given spiritual teacher. For example, Warren recommends the teachings of Destiny Doctor Laverne Adams; so we put to rest now so-called guilt-by-association when I bring up her mentors CindyTrimm and the NAR's Chuck Pierce.
Keeping this all in mind, pay close attention now because after informing us that he has Rick Warren's "full dissertation in my possession" Sandy Simpson then tells us:
His mentor was C. Peter Wagner! Here is a copy of the FirstSearch Dissertations Abstracts listing:
Title: NEW CHURCHES FOR A NEW GENERATION: CHURCH PLANTING TO REACH BABY BOOMERS. A CASE STUDY: THE SADDLEBACK VALLEY COMMUNITY CHURCH (CALIFORNIA)

Author(s): WARREN, RICHARD DUANE

Degree: D.MIN.

Year: 1993

Pages: 00413

Institution: FULLER THEOLOGICAL SEMINARY, DOCTOR OF MINISTRY PROGRAM; 0790

Advisor: Mentor: C. PETER WAGNER

Source: DAI, 54, no. 03A, (1993): 0967… (Online source)
You can see this information compiled by Sandy Simpson right here. So, I exhort you; let's be following the salient advice of Rick Warren. Before we allow him to teach i.e. mentor us, or anyone we know, we need to first carefully investigate his mentors—present and past. After-all, Warren has encouraged us to.
This includes self-appointed "apostle" C. Peter Wagner, the chief spiritual wingnut of the warped NAR…
 _______________________________________________________________________________
End notes:
Back to note 1 — http://tinyurl.com/27yf4bw, accessed 10/6/11.
HT: Herescope
See also:
MAY DAY AND THE NEW APOSTOLIC REFORMATION
THE COALESCING OF THE CHRISTIAN RIGHT WITH APOSTOLIC DOMINIONISM
FACISM IN EMERGING CHURCH AND THE DALAI LAMA IS A MARXIST
DR. MICHAEL HORTON ON THE CHAMELEON-LIKE RICK WARREN
RICK WARREN AND PURPOSE DRIVEN ROMAN CATHOLICS