By Ken Silva pastor-teacher on Apr 9, 2010 in AM Missives, Current Issues, Features, New Apostolic Reformation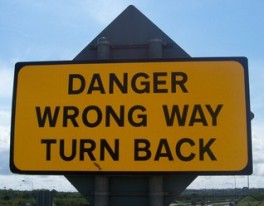 A main function of the online apologetics and discernment work Apprising Ministries is to alert you to developing trends within the visible church. For example, I've been showing you the shift within the Emergent Church to the new kind of progressive/liberal Christianity that Emerging Church guru Brian McLaren has begun to lay out systematically in his latest book A New Kind of Christianity through the answers to the "10 questions that are transforming the faith." 
Through the open embrace of the EC by mainstream evangelicalism, particularly within its younger sectors, it has now opened itself to the corrupt Contemplative Spirituality/Mysticism (CSM) perpetrated as so-called Spiritual Formation (SF) by Living Spiritual Teacher and Quaker mystic Richard Foster along with his spiritual twin SBC minister Dallas Willard. You may recall that guru McLaren, he's much closer to that than he is an evangelical Christian, told you that Foster and Willard were "key mentors for the emerging church" [1] and CSM is their shtick. 
It's important for you to realize that Satan is using the same two-pronged attack against God's Word right now that he used in Garden: 
Now the serpent was more crafty than any other beast of the field that the LORD God had made. He said to the woman, "Did God actually say, 'You shall not eat of any tree in the garden'?" 

And the woman said to the serpent, "We may eat of the fruit of the trees in the garden, but God said, 'You shall not eat of the fruit of the tree that is in the midst of the garden, neither shall you touch it, lest you die.'" 

But the serpent said to the woman, "You will not surely die. For God knows that when you eat of it your eyes will be opened, and you will be like God, knowing good and evil." (Genesis 3:1-5, ESV) 
His first attack was the attempt to get Eve to doubt God had spoken at all; this tactic has worked well with the original cult of liberalism, and is now spreading as a new form of  Progessive Christianity—Liberalism 2.0—throughout the Emerging Church. However, if that attack doesn't work, he then switches to Plan B, which is to cloud the interpretation of what it is God has said. This is why mind-numbing CSM, that flowered in the monastic traditions of apostate Roman Catholicism and runs counter to Sola Scriptura, is so very, very dangerous. 
What you're dealing with here is altered states of consciousness which bypass critical reasoning skills which then opens you up for seducing spirits with their doctrines of demons. And one of their favorite teachings, and yes demons have teachings, is to use Plan B along the lines of the following from EC leader, and Roman Catholic mystic, Richard Rohr who tells us "faith is not blind assent, or even reasoned assent, but an essential part of spiritual transformation." [2] Translation: What you feel is more important than what you read; thus clouding the issues concerning interpretation. 
This why Roshi Rohr has told us, "We need to move from a belief-based religion to a practice-based religion, or little will change." [3] Now he continues explaining his myth: 
What sets us on the wrong path was making the object of religious faith "ideas" or doctrines instead of a person. Our faith is not a faith that dogmas or moral opinions are true, but a faith that Ultimate Reality/God/Jesus is accessible to us — and even on our side. [4] 
Without wrestling with the serpent here: No one's saying ideas i.e. doctrines are the object of the historic, orthodox, Christian faith; rather, said doctrine expresses what we believe about God, Who is the Object of our faith. But again, seducing spirits follow their father Satan to try and obfuscate proper understanding of what God has said in Scripture. It's bad enough that, from the Fall, we are left with a corrupted reasoning process in the first place; but then, enemy forces try and get us to stop thinking at all. Rohr concludes: 
contemplative thinking and acting [read: practicing mysticism] last longs enough (hopefully) for some form of mutuality, presence, or mystery to be "tasted"… You cannot be present or meet new reality — and let it be truly new or itself — with the judging, dualistic mind [read: rational]. 

On this point I wholeheartedly agree with Eckhart Tolle in his groundbreaking The Power of Now, which puts in contemporary language the older tradition sometimes called "The Sacrament of the Present." [5]  
That's right; Living Spiritual Teacher Richard Rohr is in agreement with a New Age mystic. You may also find it interesting to note that in his endorsement of the book by Rohr, from which I quote above, fellow Red Letter Christian Jim Wallis calls this kind of mystic gibberish within it: "a deep breath of fresh air." The key here is to understand just how dangerous it is spiritually for us to enter altered states on consciousness, which one must do to practice mysticism; as well as for us to labor to shut our reasoning all the rest of the way down from its already fallen state. 
A while back I wrote an article called The Ecumenical Church Of Deceit (ECoD) where I talked about major pillars within the visible church, e.g. the Purpose Driven/Seeker Driven and Word Faith movements, are heading toward a unity we'd not have thought possible before. Something that's been contributing to this is "prayer" in altered states of consciousness that opens the practitioner up for receiving spiritual deception. And one of these deceptions is the mission of the church is to "transform the world"; i.e. to bring in the dominion of God's Kingdom on earth now. 
This is the backdrop against which to read The Coalescing of the Christian Right with Apostolic Dominionism, an in-depth and well-researched article from Dr. Orrel Steincamp, which contains an important opening note: 
What follows may be the most important article ever published by Discernment Ministries in its 21 year history. The first edition of the Discernment Newsletter, published in May 1990 began chronicling the activities of a group of men calling themselves "prophets" and "apostles," claiming to have extra-biblical revelation and calling to build an elite army to take over the Earth. 

This obscure cult infiltrated Pentecostal circles with its doctrines, but it wasn't until these "Kansas City Prophets," as they were called, connected with C. Peter Wagner from Fuller Theological Seminary, that they gained great momentum and helped to form the basis of what Wagner calls "The New Apostolic Reformation" (NAR). By 1991, in a little booklet titled Joel's Army by Jewel Grewe, she warned about the extreme Dominionist doctrines of these men. 

The heresies of this movement continued to gain momentum, especially through the evangelical television media. Nevertheless, most of the leaders were not readily recognized in the mainstream evangelical world. This coming month all is about to change. These NAR leaders are having a great big "coming out party" on May Day in Washington, D.C. These New Order of the Latter Rain cult leaders are going to be standing prominently alongside Christian Right and Republican Right leaders in an great convergence that positions them front and center stage. 

Their esoteric Dominionist doctrines are rapidly becoming integrated into the entire purpose of this event, albeit cloaked in the rhetoric of "saving America" patriotism. And herein lies the problem. For under the guise of moral causes, these men intend to change more than the declining culture of America. They intend to build the Kingdom of God on Earth, "sphere" by "sphere," nation by nation. (Online source) 
You can read Dr. Steincamp's article in its entirety right here. 
________________________________________________________________________________
Endnotes:   

1. http://www.brianmclaren.net/archives/000271.html, accessed 4/9/10. 
2. Richard Rohr, The Naked Now: Learning to See as the Mystics See [New York: Crossroad Publishing, 2009], 116. 
3. Ibid., 108.
4. Ibid., 117.
5. Ibid., 117, 118, emphasis his. 
See also: 
RICHARD ROHR AND THE EMERGING CHURCH AS THE THIRD WAY  
BRIAN MCLAREN AND HIS NEW EMERGING PROGRESSIVE THEOLOGY 
CONTEMPLATIVE SPIRITUALITY OF RICHARD FOSTER ROOTED IN THE EASTERN DESERT AND THOMAS MERTON 
ROMAN CATHOLIC MONASTICISM BEGINS WITH "DESERT FATHERS" 
ROB BELL AND SHANE HIPPS TEACHING MYSTICISM 
MYSTICISM: WHEN GOD SENDS AN EVIL SPIRIT 
THE EMERGING CHURCH, PHILIP CLAYTON, AND NEW PROGRESSIVE THEOLOGY