By Ken Silva pastor-teacher on Oct 5, 2011 in AM Missives, Contemplative Spirituality/Mysticism, Current Issues, Features, Rick Warren, Southern Baptist Convention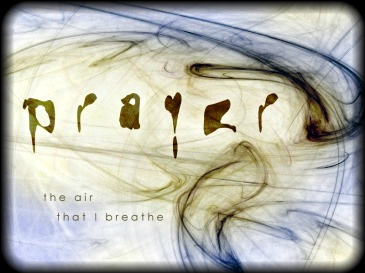 The other day in Tim Keller On Greatest Names In Praying And Spirituality at Apprising Ministries I shared my plan. That's to continue to give you reason to be concerned about the corrupt Contemplative Spirituality/Mysticism (CSM) ala the Living Spiritual Teacher and Quaker mystic Richard Foster and his spiritual twin, Southern Baptist minister Dallas Willard, slithering around—even within the Young, Restless, and Reformed camp.
You may remember a little over a year ago in Evangelicalism Now Reaping What It Has Sown I reminded you that none other than fellow Living Spiritual Teacher and Emergent Church guru Brian McLaren told you they were "key mentors" of the Emerging Church. [1]
So what did you think they were mentoring these Emergent leaders in? This foolish divination crawls along the floor of your evangelical churches—particularly spread by ill-trained worship ministers—as so-called Spiritual Formation and then serves to create an effete form of pseudo-Christianity.
Take a serious look at those who continue in it and you'll notice a proliferation of spiritual sissies afraid of their own shadow. One current example of how spiritually spineless people who dabble in this occultic divination of CSM become would be the Elephant Room 2 and the heretical T.D. Jakes.
As we survey the battleground in the visible church from this vantage point I tell you, now look over at Contemplative Spirituality/Mysticism Invades Evangelicalism With Rick Warren And Kay Warren Leading The Charge. If you can see, then let me point you to the below.
The Twitter account for Rick Warren's Ministry Toolbox tweeted a bit ago today:
When follow the link we're taken to the RWMT website and the article Centering Prayer Trusts Jesus Brings Transformation. That's right; Protholic Purpose Driven Pope Rick Warren is now joining  Gospel Coalition Council Member Dr. Tim Keller in openly recommending Contemplative/Centering Prayer (CCP):
As I've said many times before this is the crown jewel of CSM; CCP is actually transcendental meditation in an altered state of consciousness lightly sprayed with Christian terms.  In closing this, for now, I leave you with apostate Roman Catholic CS teacher Thomas Keating and quasi-Buddhist Ken Wilbur.
They are discussing the fruit of this practice of CSM. Welcome to your evangelical nightmare:
________________________________________________________________________________
End notes:
Back to note 1 — http://tiny.cc/dpm2s, accessed 10/5/11.
See also:
GOSPEL COALITION COUNCIL MEMBER TIM KELLER AND CONTEMPLATIVE PRAYER
BETH MOORE PRAISES BROTHER LAWRENCE AND OBSCURES THE REFORMATION
ALABAMA BAPTIST CONVENTION (SBC) ENCOURAGES YOU TO LEARN LECTIO DIVINA FROM APOSTATE TONY JONES