By Ken Silva pastor-teacher on Oct 5, 2011 in Current Issues, Features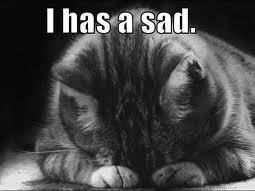 Apprising Ministriesoperates along the Internet Front of this spiritual Vietnam of a Truth War, where in addition to online apologetics and discernment work we are also a Christian news outlet with a sharp theological edge.
Unfortunately, spiritual darkness and apostasy will only continue to spread as God give over the mainstream of His visible church to the same fate as the mortally wounded mainline denominations.
So ministries like this become even more important in keeping you apprised of what's really going on within the heart of the Christian community so in lust for approval of the pagan world.
Now we come to American Family Association Targets Radio Hosts Over Association With Critic and a disturbing story. Warren Throckmorton tells us:
The American Family Association has taken aim at fellow religious conservative Brannon Howse over his criticism of the AFA's recent sponsorship of GOP presidential candidate Rick Perry's The Response prayer meeting. Earlier this week, Jim Stanley, program director of AFA's radio network, American Family Radio, sent notices to two talk show hosts who are associated with Howse, informing them that continued presence on the AFA's radio network was conditioned on severing ties with Howse.

The talk show hosts, John Loeffler and Todd Friel, have shows aired by American Family Radio and also speak at Howse sponsored events. According to Tim Wildmon, president of the AFA, "we identified two people with programs on our networks and told them, 'you have to make a choice.'"…

 Howse heads Worldview Weekend, a socially conservative ministry which espouses similar conservative views as the AFA on culture war issues as abortion and homosexuality. However, Howse charges that religious right leaders have formed improper religious alliances with leaders in the New Apostolic Reformation such as Cindy Jacobs in order to promote a conservative political agenda…

One of the targeted talk show hosts, John Loeffler, has decided not to continue with the AFR… Friel and Loeffler are both slated to speak at Worldview Weekend events in 2011 and 2012… Friel did not want to comment for this article. (Online source) 
See also:
RICK WARREN MINISTRY RECOMMENDS MANTRA CENTERING PRAYER
JAMES MACDONALD CASTS VISION AT HARVEST BIBLE CHAPEL