By Ken Silva pastor-teacher on Sep 29, 2011 in AM Missives, Current Issues, Features, T.D. Jakes, Word Faith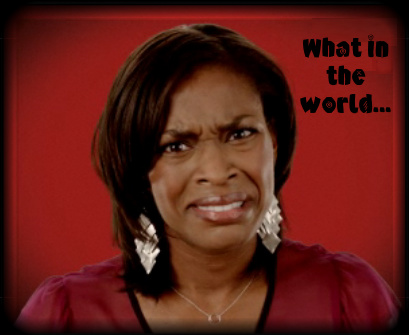 Among the issues Apprising Ministries covers is how even the heretical Word Faith movement continues heading toward acceptance within the mainstream of evangelicalism during this nauseating New Downgrade No-Controversy.
See for yourself e.g. in Steven Furtick Bringin' On Word Faith And The Pastrixes or Word Faith Heretic Cindy Trimm Receives Award From Billy Graham Evangelistic Association or James MacDonald, T.D. Jakes, And Postmodern Obfuscation.
Keep in mind in this last article, that MacDonald is associated with the Young, Restless, and Reformed crowd, as well as being a Gospel Coalition Council member who is already arguing in favor of Oneness Pentecostal Word Faith mogul T.D. Jakes:
I believe [the Trinity] is clearly presented but not detailed or nuanced. I believe God is very happy with His Word as given to us and does not wish to update or clarify anything that He has purposefully left opaque. Somethings are stark and immensely clear, such as the deity of Jesus Christ; others are taught but shrouded in mystery, such as the Trinity.

I do not trace my beliefs to credal statements that seek clarity on things the Bible clouds with mystery. I do not require T.D. Jakes or anyone else to define the details of Trinitarianism the way that I might. His website states clearly that he believes God has existed eternally in three manifestations. I am looking forward to hearing him explain what he means by that.

I am also excited to hear him state his views on money, which may be closer to Scripture than the monasticism currently touring reformed world. I believe T.D. Jakes shows immense humility by being willing to step outside his own circles to interact with brothers in Christ who may see certain things differently.

Getting brothers together who believe in salvation by grace alone through faith alone but normally don't interact, is what the Elephant Room is all about.
(Online source, emphasis mine)
Seriously; MacDonald thinks the shameful shill below for prosperity skubalon during TBN's annual fleecing of the flock telethon can be found anywhere in Scripture:
O yes, it all sounds so pious; for the Laaaawwwd! It is kind of entertaining in an odd kind of way; but here T.D. Jakes is teaching the classic "blab it, grab it" prosperity message—for the haven of heresy TBN—that you need to sow a seed (money) into my pocket this ministry.
Then you need to be buh-leeving Gawd for the hundred-fold re-ward; as if God is a cosmic Santa Claus with presents for His good boys and girls like T.D. Jakes and the TBN Hucksters. Yet this is what evangelical darling Prophet-Pastor Steven Furtick wants to help bring to your church:
You say, "you're not trying to mock this are you?" To quote Jakes, "Friend, you wasn't listenin'." That's exactly what I'm doing; and furthermore, I'm fulfilling the vision God gave me when He spoke to me. See for yourself, it's even written down:
As I urged you when I was going to Macedonia, remain at Ephesus so that you may charge certain persons not to teach any different doctrine, nor to devote themselves to myths and endless genealogies, which promote speculations rather than the stewardship from God that is by faith.

The aim of our charge is love that issues from a pure heart and a good conscience and a sincere faith. Certain persons, by swerving from these, have wandered away into vain discussion, desiring to be teachers of the law, without understanding either what they are saying or the things about which they make confident assertions. (1 Timothy 1:3-7)
In closing this, for now, I'll leave Steven Furtick and the Seeker Driven Copycats an act of goodwill. Even though the fiesty li'l rascal blocked me of Twitter today, and tweeted:
Uh-oh, I think he's being a naughty one; that sounds awfully close to "hater" language. Be that as it may, now that Seeker Driven Prophet-Pastors are finding their way of doing multi-site ministry is tres expensive, they needed to develop a new market reach more people for Christ.
So, they're now having to turn to T.D. Jakes-style of money grubbing prosperity preaching. Well, knowing that once Steven Furtick and James MacDonald help make Jakes mainstream evangelical—and it'll happen—then they're going to have to learn how to preach "the show."
The good news for such as these is, it's so easy, even a kid can do it:
See also:
T.D. JAKES IN HIS NATURAL TBN HABITAT