By Ken Silva pastor-teacher on Sep 28, 2011 in AM Missives, Current Issues, Features, T.D. Jakes, Word Faith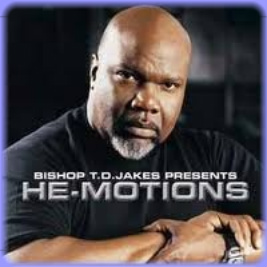 During what is becoming the New Downgrade No-Controversy one of the things I've been showing you here at this online apologetics and discernment work Apprising Ministries is an attempt to mainstream Oneness Pentecostal and Word Faith mogul "Bishop" T.D. Jakes.
This is evidenced e.g. by James MacDonald, T.D. Jakes, And Postmodern Obfuscation and Seeker Driven prophet-pastor Steven Furtick And T.D. Jakes. You need to know that not even the non-negotiable cardinal doctrine of the Holy Trinity will be safe from attack.
While we fully expect this in the neoliberal cult operating within the Emerging Church; we suspect we'd eventually see such in the Seeker Driven sectors of the Church Growth Movement, but we're surprised to see the attack even coming from within the Reformed camp.
Here we leave aside the modalism of T.D. Jakes to focus more specifically upon his obvious affinity for the Trinity Broadcasting Network, a hotbed of heresy, and for the most notorious of Word Faith heretics such as pastrix Cindy Trimm and pastrix Paula White.
In the clip below from the 9/1/11 edition of TBN's Praise the Lord you'll see T.D. Jakes in his natural habitat among his fellow Word Faith heretics. The three WF pastrixes he introduces below are featured speakers at his Woman Thou Art Loosed 2011 next month.
The first is pastrix Paula White, whom Jakes calls "pastor extraordinaire." You'll hear her tell Jakes he's her "spiritual father." Next is pastrix Cindy Trimm, essentially a female version of himself, and amazingly Word Faith Heretic Cindy Trimm Receives Award From Billy Graham Evangelistic Association.
Pastrix Sheryl Brady of The Potter's House North, whom T.D. Jakes called personally, rounds out the apostate trio. As we consider that Jakes is now being welcomed as evangelical, how long do you think it's going to be before he'll be bringing this bevy of WF flake pastrixes along for the ride:
As you should be able to see, Oneness Pentecostalism isn't the only baggage T.D. Jakes comes with. It's absolutely beyond question that Jakes is a supporter and proponent of the Word Faith Movement. Finally, watch this disgusting display as Jakes twists God's Word to beg bucks for TBN:
See also:
T.D. JAKES: JESUS IS THE PRODUCT