By Ken Silva pastor-teacher on Mar 10, 2010 in Current Issues, Features, Joel Osteen, T.D. Jakes, Word Faith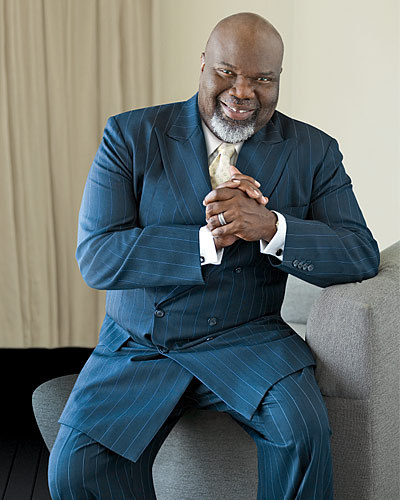 Apprising Ministries has told you in T.D. Jakes To Speak At Willow Creek that Oneness Pentecostal and Word Faith mogul "Bishop" T.D. Jakes just finished up preaching for Southern Baptist pastor Ed Young, Jr yet again.
And in addition, Jakes will also be a featured speaker for Bill Hybels and Willow Creek Church at The Global Leadership Summit 2010 coming up this August 5-6.
Below is an MSNBC expose concerning the companies ministries led by Word Faith millionaire moguls T.D. Jakes and Joel Osteen. After-all, as Jakes himself says at the beginning of the piece: "I think that Jesus is the product."
[mejsvideo src="https://www.apprising.org/wp-content/uploads/2012/12/JakesProduct.mov" width=640 height=360]
See also:
KEEPING YOU APPRISED OF: T.D. JAKES ON THE TRINITY
T.D. JAKES AND ONENESS PENTECOSTALISM (AKA MODALISM)