By Ken Silva pastor-teacher on Mar 10, 2010 in AM Missives, Current Issues, Features, T.D. Jakes, Word Faith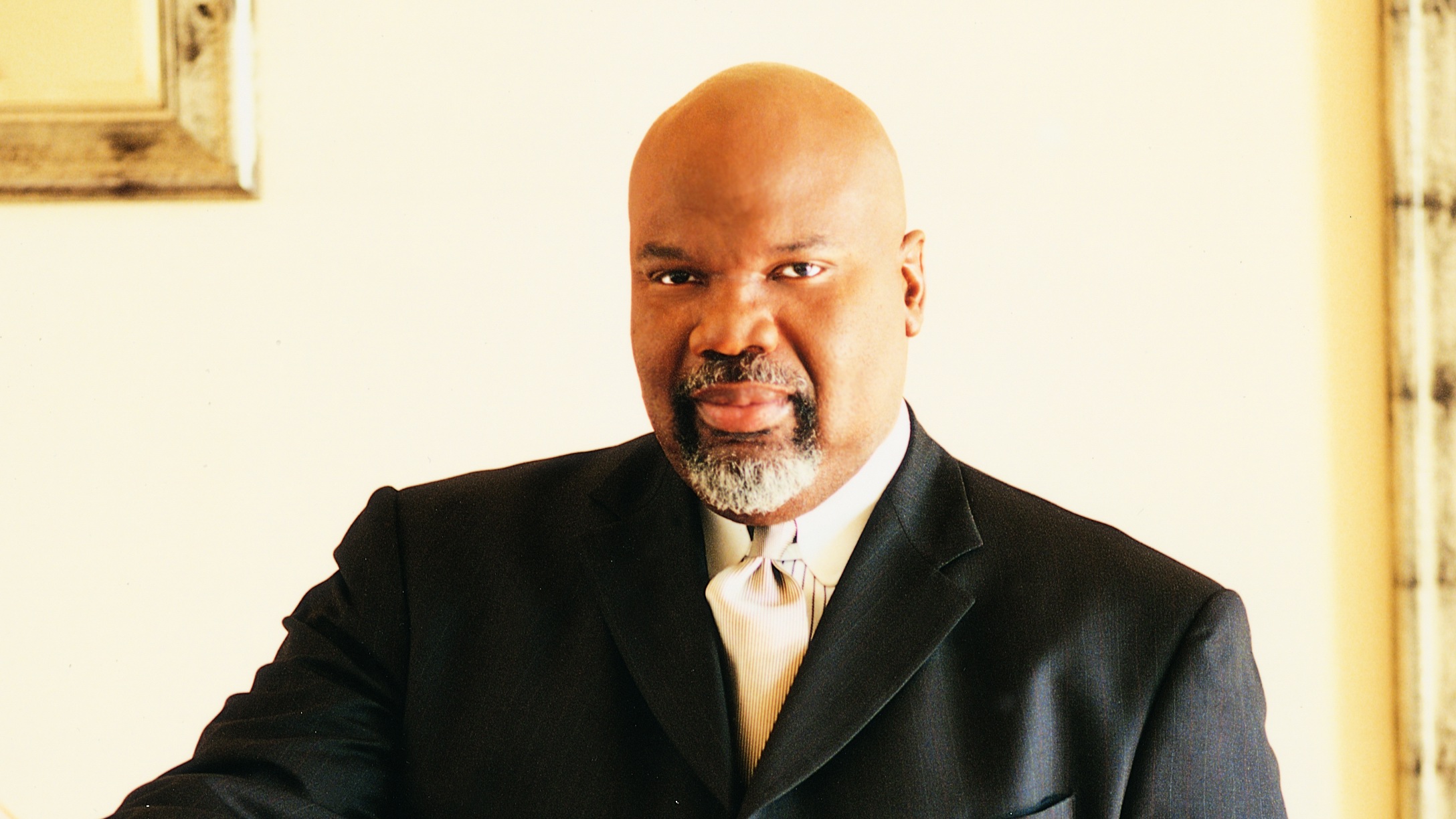 Apprising Ministries has brought to your attention that for the past few years now Southern Baptist pastor Ed Young, Jr has featured Oneness Pentecostal and Word Faith mogul "Bishop" T.D. Jakes, whom he admires greatly, at his Creative Church Conferences.
Then yesterday in T.D. Jakes To Speak At Willow Creek I told you that doctrinal differences are now going to blurred further with Jakes set to bring his "show" in for Druckerite Bill Hybels at his The Global Leadership Summit 2010 coming up this August 5-6.
Tonight Jakes is appearing for Word Faith pastor Casey Treat, along with the aptly named Creflo Dollar at Vision Conference 2010. Below you can watch the masterful showman T.D. Jakes at work in the top two videos from his New Years Annual Revival 2008.
In this first one Jakes does his lead up to praying for "dreamers."
In this second part you'll witness Jakes as he skillfully works the crowd into a frenzy as he supposedly breaks many curses and insecurties before Jakes then slays people "in the Spirit" ala Word Faith uber-charlatan statesman Benny Hinn. 
And below you'll see that T.D. Jakes had better make his money save some souls while he can; cuz it sure looks to me like the little man's sure got the show anointing down pat already.
And this is what Ed Young, Jr has been bringing before his church of Southern Baptists for years now; and this summer, Bill Hybels is about to unleash within the mainstream of evangelicalism.
See also:
T.D. JAKES: JESUS IS THE PRODUCT
KEEPING YOU APPRISED OF: T.D. JAKES ON THE TRINITY