By Ken Silva pastor-teacher on Sep 15, 2011 in Current Issues, Features, Steven Furtick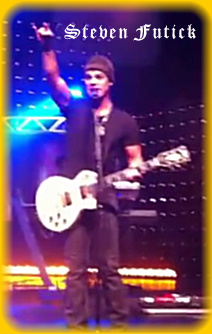 Apprising Ministries is assisting you to get ready for an expanded kind of evangelcalism as its new darling Prophet-Pastor Steven Furtick furthers his vision to exercise his audacious faith and become the next big thing within the visible Christian community.
Tonia Bendickson, "Outreach and Communications Director at Elevation Church" of Prophet-Pastor Steven Furtick now tells us about GRAND OPENING – Elevation Blakeney last November:
Even after the adrenaline rush dies down, this is still going to rank among the top weekends of my life… We kicked off the Grand Opening Weekend for Elevation Blakeney with a thousand people packed for worship into the brand-new auditorium.

Pastor Steven Furtick shared why he believes Elevation has grown so much over the past five years – and we ended on "I Love Rock and Roll." (Online source)
Bendickson also tells us:
Elevation Blakeney is a state-of-the art performance center located in the heart of South Charlotte, and we believe it will become the new cultural hub of the rapidly expanding Blakeney area. (Online source)
Rather odd language for a Biblical church; but then again, we're not talking about one of those. EC is birthed from an occultic direct revelation, allegedly from God, to Prophet-Pastor Furtick.
Here's an example of the EC performance worship experience with a palid rendition of Michael Jackson's ode of infidelity Billie Jean; after-all at Elevation-Worship we're told:

And now watch below as Prophet-Pastor Steven Furtick will lead his opening night Elevation Blakeney audience congregation in what he'll call "rock and roll karaoke" singing Joan Jett's anthem of self, I Love Rock Roll:
See also:
STEVEN FURTICK BRINGIN' ON WORD FAITH AND THE PASTRIXES