By Ken Silva pastor-teacher on Aug 21, 2011 in Current Issues, Features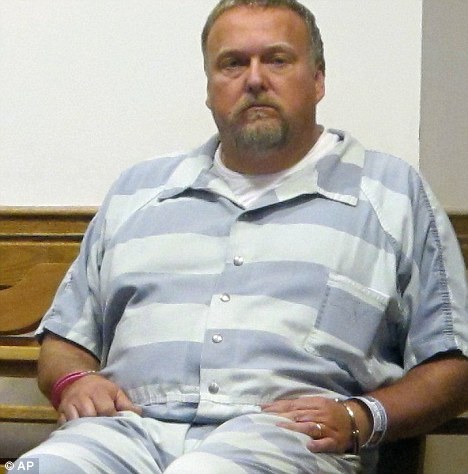 Online apologetic and discernment work Apprising Ministries has nothing to lose to tell you plainly that the mainstream of the evangelical community is sinking into a New Downgrade No-Controversy because the summer slump has now brought funding to a critical low.
I told you in Jacksonville Berean Baptist "Peeping Pastor" Secretly Videotaped Girls Changing that spiritual darkness will only spread and 1 Peter 4:17  judgments sent by Jesus will continue to rain upon the visible Christian church. One major root of this expanding apostasy can be traced back to the Church Growth Movement vomited out of Fuller Theological Seminary circa late 60′s.
The man-centered mush passing for Christianity derived from the CGM has finally brought the wrath of God upon itself. Sad stories like peeping pastor, Florida Megachurch Prosperity Pastor Zachery Tims Found Dead, and The Pastor And The Honey-Soaked Naked Girls really aren't new.
However, things like will be revealed by the Lord with increasing rapidity; and the following concerning pastor Dale Richardson is a case in point. In SC preacher accused of raping women behind church AP reporter Bruce Smith tells us:
Dale Richardson was saved at a tent revival 32 years ago, was called to preach the Lord's word in 2006 and, for the past year, had served as pastor at Freedom Free Will Baptist Church, a modest red brick structure on a South Carolina side road running along a railroad track.

Now he's in jail, charged with kidnapping and raping three women at gunpoint—two of them in a trailer behind the church—and kidnapping a fourth who was not sexually assaulted.

According to an incident report, about noon on a Saturday last month, Richardson picked up a woman and gave her a ride. When the 20-year-old tried to get out of the car, Richardson allegedly pulled a gun, bound her hands, covered her head and took her to the gray-blue trailer home behind the church.

The report said he later dropped the woman in a wooded area, threatening to shoot her if she turned around. Police said the woman was able to identify Richardson from his picture on the church website, which also displays a short biography detailing how he became a Christian and then a pastor.

Richardson has since been charged with two other similar sexual assaults, both of which occurred last year. He is accused of bringing one of those women to the church trailer. The third woman claims she was raped in a wooded area outside nearby Summerville, a bedroom community about 20 miles northwest of Charleston. He is also charged with kidnapping a fourth woman.

Richardson said little last week when, dressed in a gray and white striped prison jump suit with his ankles and wrists shackled, he appeared before a Dorchester County magistrate on the latest charges. He said he understood the charges against him and was denied bond when the magistrate said he was a danger to society. (Online source)
Such is the deteriorating church visible that we should have a judge declare that a minister of the Gospel is to be considered "a danger to society" and we'd be in the position of having to agree. David MacDougall of The Post And Courier reported a few of days ago:
A state association of Free Will Baptist congregations has suspended the ministerial credentials of Dale Richardson, saying that the misconduct he is accused of is forbidden by God.

Richardson, 46, of Myrtle Way in Summerville, had been serving as pastor at Freedom Free Will Baptist Church in Ladson up until he was arrested July 28 on the first of several criminal charges…

On Saturday, the Rev. Todd Smith, executive secretary of the S.C. Free Will Baptist Association, released a statement from the group's executive committee, which has suspended Richardson's credentials pending the final outcome of the investigation.

Smith asked that the statement be released in its entirety. Here is the full text:

"Our leadership was shocked to learn of the allegations made against Dale Richardson. According to our statement of faith, we believe that the misconduct alleged against him is forbidden by God.

"At this time, the Eastern Conference Executive Committee and Ordaining Council have decided to suspend Rev. Richardson's credentials pending the final outcome of the investigation. We plan to cooperate with law enforcement authorities in their on-going investigation.

"Our prayers are with all involved. As Free Will Baptists who are a part of the National Association of Free Will Baptists we believe that the highest authority is the local church; therefore, we are not denominationally connected in local church government and oversight. Our prayers are with the Freedom Free Will Baptist Church leadership as they make decisions and lead their church during this time."

Attempts to contact anyone from the local congregation have been unsuccessful, but on Wednesday, Richardson's name was removed from a marquee outside the church, which is on Lincolnville Road. He is still listed as the pastor on the church's website.

The Free Will Baptist denomination is not affiliated with the nation's largest Baptist group, the Southern Baptist Convention.

According to the Yearbook of American and Canadian Churches, there were about 186,000 Free Will Baptist members nationwide in 2007, the last year for which statistics were available. The Southern Baptist Convention had more than 16 million members in the same year. (Online source)
Let's be in prayer for this sad, sordid, situation because MacDougall tells us it's going to grow even worse:
[Dale Richardson] has not been charged with rape by North Charleston police because in the two cases for which he has been charged thus far, the sexual assaults were alleged to have taken place in Dorchester County.

"We anticipate filing charges soon, but we are taking our time and looking at a number of old, unsolved cases that are similar," said Maj. John Garrison of the Dorchester County Sheriff's Office. "We want to make sure we have all of the victims."

Garrison said investigators are looking at a number of open cases in Dorchester County and contacting victims.

Also Wednesday, Summerville Police Capt. Jon Rogers said his agency has arrest warrants accusing Richardson of assault, kidnapping, and possession of a weapon during the commission of a violent crime, all in connection with a June 21 incident in that town. Police will serve Richardson with those warrants as soon as they can, Rogers said. (Online source)
See also:
TONY JONES ARGUES FOR OPEN MARRIAGE AND POLYAMORY
DOUG PAGITT AND THE EMERGING CHURCH GAY AGENDA
THE NEW CHRISTIANS WITH CHRISTIANITY WORTH BELIEVING—NO SOLA SCRIPTURA: YES, WOMEN PASTORS AND QUEER CHRISTIANS