By Ken Silva pastor-teacher on Aug 21, 2011 in Current Issues, Emergence Christianity, Emergent Church, Features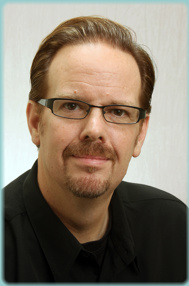 Apprising Ministries continues surveying the evangelical landscape during this nauseating New Downgrade No-Controversy.
The tweet following below was captured today from missiologist Ed Stetzer, Vice President of Research and Ministry Development for LifeWay Christian Resources of the Southern Baptist Convention. [1]
I must say, as syncretism slithers throughout the mainstream of the evangelical community, it does strike me as a bit curious:
If you didn't know:
Now you might recall recently I carried a post by John MacArthur entitled Beer, Bohemianism, And True Christian Liberty; and within it he reminds us that Patrick "helped pioneer 'Theology at the Bottleworks'. "
That caused no little stir within the SBC as "the Journey, a growing interdenominational church" had "borrowed $200,000 from" the Missouri Baptist Convention (SBC) to "renovate a church." [2]
Stetzer's comment concerning talking theology with Patrick and he "loves how [Patrick] has developed his own theology" becomes a source of concern because Stetzer made it in a huge public forum.
Developing their own theologies in the Emerging Church aka the Emergent Church, which Patrick himself says Acts 29 Network identifies with, [3] has created a huge problem within younger evangelicalism.
Let's hope Ed Stetzer meant he's happy Darrin Patrick is growing in Biblical knowledge because there's no place in the historic Christian faith for developing our own theology; we must conform to Scripture.
________________________________________________________________________________
End Notes:
Back to note 1 — http://www.edstetzer.com/lifeway-team.html , accessed 8/21/11.
Back to note 2 — http://www.christianitytoday.com/ct/2007/july/6.16.html , accessed 8/21/11.
Back to note 3 — I showed you this from Darren Patrick himself in Mark Driscoll, Acts 29 Network, & The Emerging Church.
See also:
ACTS 29 NETWORK AND REFORMED COUNTER REFORMATION SPIRITUALITY?
MARK DRISCOLL AND CONTEMPLATIVE IDOLATRY