By Ken Silva pastor-teacher on May 13, 2011 in Current Issues, Emergence Christianity, Emergent Church, Features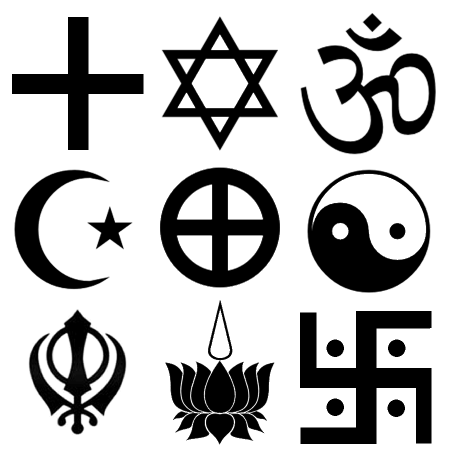 The online apologetics and discernment work Apprising Ministries has been showing you that Progessive Christianity aka liberal theology will be showing up more and more around the circles of the sinfully ecumenical neo-liberal cult of the Emergent Church aka the Emerging Church with it's so-called "big tent" Emergence Christianity. It's a reimagined and postmodern form of Progressive Christianity it i.e. Liberalism 2.0 particularly in the mystic myths of EC guru Brian McLaren, heretical EC pastor Doug Pagitt, and his equally heretical "theologian in residence" Tony Jones.
I've also pointed out that as this EC has gained more and more mainstream evangelical acceptance—its teachings having been used to indoctrinate your youth now for some 10+ years—and the fact is, they're not even trying to hide their evil agenda anymore within EC circles. You may recall that not long ago Tony Jones wrote a post called The Future of Progressive Theology and God's Future, which I first covered in Tony Jones, The Emerging Church And Progressive Christianity, where he mentions Dr. Philip Clayton.
Previously in articles like Ken Silva Answers Philip Clayton and Do We Believe In The Same Jesus Philip Clayton? I've pointed out that progressive [read: neo-liberal] theologian Philip Clayton has assembled a Transforming Theology (TT) team. Clayton has explained that TT "is a project," complete with a grant from the Ford Foundation, that's supposed "to bring theology back in touch with the church." Clayton informs us TT is a "Christian reflection, which is transformative to the church, and transformative to society."
This TT project is designed to "move beyond" the historic, orthodox, Christian faith preached through the years by men e.g. like Charles Spurgeon and A.W. Tozer, which Clayton calls "an irrelevant, and abstract, theology" and to cobble together a new kind of "theology which is transformative." In Philip Clayton And A "Jesus Who's Gandhi With A Beard I told you that Clayton is "Ingraham Chair" at what USA Today recently referred to as "[t]he venerable Claremont School of Theology" (CST), which they tell us in their report Theology school integrates studies of different faiths "has taught Methodist ministers and theologians for more than a century."
But that's not all, as it concerns CST, we're informed in that piece how this seminary plans to "try an unorthodox approach" when "this fall" CST will begin:
cross-training the nation's future Muslim, Christian and Jewish religious leaders in classrooms scattered around Southern California as they work toward their respective degrees. The experimental approach launched last week is intended to create U.S. religious leaders who not only preach tolerance in an era of religious strife, but who have lived it themselves by rubbing shoulders with those in other Abrahamic faiths…

Conceived in 2006, the University Project will allow seminary students at Claremont to cross-enroll in programs that train future Muslim and Jewish religious leaders while working toward their own degrees in Christian theology. Claremont already has chaplaincy programs for Muslims and Jews who ultimately work as counselors in institutional settings, but they do not have rabbinical and imam certification programs. (Online source)
We can see where CST derails as "Rev. Jerry Campbell, president of the Claremont School of Theology," tells us, "Educating people in a segregated environment is not a way to teach them to be peacemakers. It only steeps them in their own religion and with their own people." This is the back story you need to more clearly understand the following tweet from Philip Clayton's sidekick in his TT project Tripp Fuller who tweets today:
CST News is the Twitter account for the aforementioned Claremont School of Theology, which also tweeted today:
That link takes us to the University Announcement The Big Day Is Coming:
Let's be clear; no one credible is saying that "postive change in the world" is a bad thing in and of itself. The problem is, apart from the genuine Gospel of repentance and forgiveness of sins in Jesus' Name as salvation is by God's grace alone, through faith alone, in the finished work on the Cross of Christ alone, mankind in his unregenerate state can at best only enact cosmetic changes that don't really bring about the solution to the actual problem as to why the world is in the state it's in. Sin.
Unless one is born again, i.e. receives a new nature through regeneration by God the Holy Spirit (cf. 2 Corinthians 5:17), he simply cannot do anything to please God (cf. Romans 8:5-8) Who is the only One Who can truly change "the world's most intractable problems." The About section of CST tells us that its:
However pious the idea of an ostensibly Christian school of theology developing into an "interreligious university" to "reach across boundaries" of various religious" traditions it is in violation of God's Word with this interspirituality. The one true and living God of the Bible—the only One there is—has always forbid
His people to participate in pagan religions and Jesus wants us to know — what pagans sacrifice they offer to demons and not to God. I do not want you to be participants with demons (1 Corinthians 10:20).
What CST has already been doing, and is even about to expand, goes well beyond simply befriending people of other faith, which is desirable for the Christian. No, with CST as well as the broader Emergent Church we cross the line into the sin of idolatry because in the end they are — lovers of self (2 Timothy 3:2).
See also:
THE EMERGING CHURCH, PHILIP CLAYTON, AND NEW PROGRESSIVE THEOLOGY
BIG TENT CIRCUS OF POSTMODERN LIBERALISM
ROB BELL AND POSTMODERN NEO-LIBERALISM
EMERGING CHURCH LEADER SAMIR SELMANOVIC WORSHIPS WITH WITCHES
THE EMERGING CHURCH AND THE NEW PROGRESSIVE THEOLOGY ON OTHER RELIGIONS
THE EMERGING CHURCH AND THE NEW PROGRESSIVE THEOLOGY ON CHRIST