By Ken Silva pastor-teacher on Feb 16, 2011 in AM Missives, Current Issues, Features, Rick Warren, Southern Baptist Convention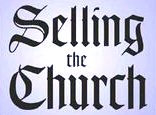 Do not be unequally yoked with unbelievers. For what partnership has righteousness with lawlessness? Or what fellowship has light with darkness? What accord has Christ with Belial? [1] Or what portion does a believer share with an unbeliever? (2 Corinthians 6:14-15)
The Daniel Plan Of Rick Warren Is A Violation Of God's Word
The online apologetics and discernment work Apprising Ministries has been documenting the growing falling away of the mainstream evangelical community; and I've warned you that there is a tsunami of apostasy—pushed along by 1 Peter 4:17 judgments—headed toward the church visible. Not a few of these judgments have come through evanjellyfish's foolish embrace of the sinfully ecumenical neo-liberal cult of the Emergent Church aka the Emerging Church.
Being that the EC is simply another extention of the Druckerite selling of the church through Leadership Network this really doesn't come as much of a surprise. For such as these extending form the man-centered Church Growth Movement "church" is the product, and the Emerging Church is the "store" for the postmodern set, where the Purpose Driven/Seeker Driven version of evangelicalism the outlet selling good ol' American business savvy:
Quite obviously the number one purveyor of PD/SS Druckerism is the Purpose Driven Pope Rick Warren, whose latest ad campaign is something he calls The Daniel Plan (TDP), which is the opening program in Saddleback's Decade of Destiny. TDP features a trio of Doctors, Mark Hyman, Mehmet Oz, and Daniel Amen; of the three Amen is the only one reputed to be a Christian. In their report 3-Legged "Health" Care the Discernment Research Group at Herescope brings out disturbing information concerning TDP.
As we consider Warren's long-time involvement as a leading Druckerite DRG asks:
What is this Daniel Plan? Obviously it doesn't have anything to do with the biblical Daniel. Rick Warren was well-schooled in Leadership Network's marketing model which encourages pastors to snap up a biblical-sounding term, apply it on to any new plan or program, and voila! It becomes a marketing logo! (Online source)
Next they pose the key questions here when we look at Warren's unbiblical TDP:
First, what is a CHURCH doing in the BUSINESS of assessing HEALTH CARE? Second, what is a CHURCH doing amassing a huge databank of intimate health data on evangelicals? Third, what is a CHURCH doing at the forefront of the health care reform agenda? Fourth, what is a CHURCH doing working with obvious New Age gurus? (Online source, caps theirs)
Although church marketing proponents like Rick Warren seem to consider themselves wiser than Scripture, the fact remains that this TDP is indeed a religious endeavor, and Warren is now unequally yoked with unbelievers as he recommends—as well as provides with no qualification—their teachings to his Christian community. Let me bring to your attention that this TDP is also billed to us as God's Prescription For Your Health. Really; so for us to really be healthy God wants us to only consume vegetables and water?
Hmm, it kind of sounds to me like the diet of some legalist locked away in a spiritual prison. And this doesn't exactly line up with Peter's vision in Acts 10:9-15, now does it; remember — And there came a voice to him: "Rise, Peter; kill and eat" (v.13). You don't kill vegetables. In closing this, for now, I tell that Discernment Research Group then hits the heart of the matter with Druckerites like Rick Warren and their selling of the church:
Note how cleverly Warren has maneuvered the Church into a position of Agent Provocateur. This fits in with the Dominionist "cultural renewal" model where the Church assumes a key role in managing the transformation of Society, i.e. transforming "culture." In this case, specifically health care. By assuming this pivotal role the Church is no longer the conscience of Society. It is not functioning as salt and light to a dark world. Rather it is acting as a Change Agent working in collaboration with the State and Corporate Business to facilitate transformation.

As Change Agent the Church loses its prophetic voice against injustice. It becomes a collaborator with the State. This is the new "missional" church whose agenda has changed from that of preaching the Gospel and saving lost souls, to that of working on restructuring the health care "domain" (one of the "spheres" or 7 mountains) of Society. (Online source)
He who has ears to hear, then let him hear…
See also:
RICK WARREN WANTS YOU TO DEVELOP YOUR ULTRAMIND
RICK WARREN, THE DANIEL PLAN, AND DOMINIONISM
RICK WARREN, DR. DESTINY LAVERNE ADAMS, AND "APOSTLE" CHUCK PIERCE