By Ken Silva pastor-teacher on Jan 25, 2011 in Current Issues, Emergence Christianity, Emergent Church, Features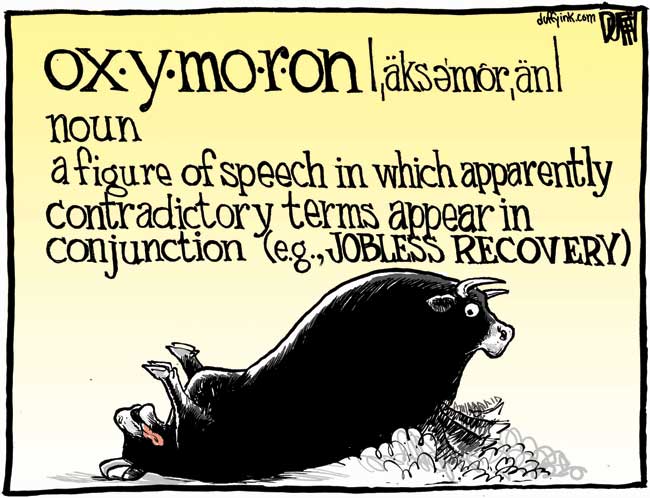 Apprising Ministries has been covering the rise of the neo-liberal cult of the Emergent Church for half a decade now; and for the past year, I've been showing you how it was a Trojan Horse that was foolishly taken inside mainstream evangelicalism. At its core the Emerging Church (EC) has always been an existential rebellion against the final authority of the Bible i.e. a rejection of the proper Christian spirituality of Sola Scriptura. Your key to understanding this is to realize that a core doctrine of this postmodern upgrade of Progressive Christianity aka Emergence Christianity is corrupt Contemplative Spirituality/Mysticism (CSM).[1]
I remind you that we need to begin here in this postmodern fog of the EC and its Humpty Dumpty language, where words mean whatever the speaker wants them to mean, because back in Emerging Church And Progressive Christian Theology I told you that in his book A New Kind of Christianity our Living Spiritual Teacher and EC guru Brian McLaren made the choice to finally come straight out with his rejection of the verbal plenary inspiration of Holy Scripture in favor of the destructive higher criticism of the Bible taught in Liberal/Progressive Theology; not to mention his sympathies with Open/Process Theology.
You may also rest assured that I realize I'm covering what very likely appears to you to be a theological maze; it is, which is precisely what Satan wants from his deceitful spirits with their teachings of demons (cf. 1 Timothy 4:1). The strategy is actually quite simple: Satan's minions are causing so much confusion within squishy man-loving evangelicalism with their theological hair-splitting that the average person just throws up their hands ala Rodney King and whines, "Can't we all just get along?" No, we can't; the actual regenerated Christian has no basis for fellowship with those who do not know the only Jesus there is:
In the beginning was the Word, and the Word was with God, and the Word was God… Long ago, at many times and in many ways, God spoke to our fathers by the prophets, but in these last days he has spoken to us by his Son, whom he appointed the heir of all things, through whom also he created the world. He is the radiance of the glory of God and the exact imprint of his nature, and he upholds the universe by the word of his power. After making purification for sins, he sat down at the right hand of the Majesty on high. (John 1:1; Hebrews 1:1-3)
This is the proper backdrop to see what's going on as I point you to the following tweet from Big Tent Christianity:
As far as this big tent circus Christianity, in The Emerging Church Is Unaware It's Dead I reminded you of my piece Fantasyland: Farewell Emerging Church, 1989-2010 at my Christian Research Network website, where I showed you that the article Farewell emerging church, 1989-2010 is a prime example of how blind mainstream evangelicalism is becoming to its being raped by people who are not even in the faith. The link above takes us to the post Big Tent Christianity Conference by Howard Pepper at his Natural Spirituality—Loving Forum for Spiritual Harmony & Growth website. Pepper says it's supposedly for, "Exploring the mystical and rational while expanding common spiritual ground among caring people."
He also tells us that his "formal higher education is in the human sciences (psychology/counseling) and theology" and that:
I might call myself an author, teacher, and spiritual coach. I've done many things, but most relevant from my past would be pastor, marriage, family and individual therapist, and business/life coach. I grew up in a conservative Protestant home and church and didn't depart from that viewpoint, and active ministry within it, until I was 45, about fifteen years ago.

That is a later age than for most to make a radical change. It did come very gradually. Because I was well studied (formal degrees, etc.) for many years and searched widely in constructing a new way of viewing reality, I understand the issues at an unusual depth. I want to use my insights here and in my published writing  toward building entirely new perspectives on religion and spirituality. (Online source)
Wow; most impressive, Howard Pepper wants us to know that he's been "constructing a new way of viewing reality" and that he's able to "understand the issues at an unusual depth."[2] I have news for him; this is nothing more than the blight of neo-Gnostics fueled by the vacuous teachings of Living Spiritual Teacher and Quaker mystic Richard Foster along with his spiritual twin Dallas Willard through which Emergent Church leaders have been quite successful in taking the focus off proper Christian spirituality; and instead putting it upon mere subjective feelings. Sure, these are the really spiritual ones who know just a little bit more than the rest of us.
Howard Pepper is talking about the upcoming EC conference pushing their postmodern version of Liberalism 2.0:
Lord willing, I'll have more on this spiritually motley crew, but for now just know that one who denies Who Jesus is can never be or become the Church; so why are such as these even considered Christian?
________________________________________________________________________________
Endnotes: 
[1] CSM is a romanticized Roman Catholic mysticism; a so-called Spiritual Formation (SF) advanced by Living Spiritual Teacher and Quaker mystic Richard Foster along with his friend and spiritual twin SBC minister Dallas Willard.
[2] http://naturalspirituality.wordpress.com/about/, accessed 1/25/11.
See also:
BIG TENT PROGRESSIVE CHRISTIANITY AS LIBERALISM 2.0
LIBERALISM 2.0 THE NEW PROGRESSIVE CHRISTIAN  
BRIAN MCLAREN AND HIS NEW EMERGING PROGRESSIVE THEOLOGY
THE EMERGING CHURCH, PHILIP CLAYTON, AND NEW PROGRESSIVE THEOLOGY
THE EMERGING CHURCH AND THE NEW PROGRESSIVE THEOLOGY ON OTHER RELIGIONS 
THE EMERGING CHURCH AND THE NEW PROGRESSIVE THEOLOGY ON CHRIST
DIANA BUTLER BASS ON CHRIS ROSEBROUGH, INGRID SCHLUETER, AND KEN SILVA IN SIN