By Ken Silva pastor-teacher on Jan 21, 2011 in Current Issues, Emergence Christianity, Emergent Church, Features, Jay Bakker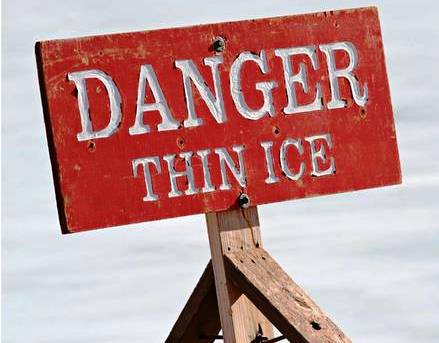 The online apologetics and discernment work Apprising Ministries has pointed out that thanks to evangelicalism embracing the sinfully ecumenical neo-liberal cult of the Emergent Church aka the Emerging Church—with its  its "big tent" Progressive Christianity aka Emergence Christianity—and by using warped and toxic teachings of EC leaders like Emerging Church rock star pastor Rob Bell, it has poisoned its own young.
Since squishy evanjellyfish has now followed the mortally wounded mainline denominations out of the closet, with its man-love of heart murmur spirituality at the expense the God-centered spirituality of sola Scriptura, I've been giving you peeks at its bleak future of division and compromise of God's Word.
A crystal clear example of this is Jay Bakker, gay-affirming "pastor" of a sad church social club by the name of Revolution:NYC; and as I told you e.g. in Jay Bakker Reflects The Sad Condition Of The Visible Church, make no mistake, Bakker's star is on the rise within the among the younger sector of apostatizing evangelicalism due to a boost by the EC. Bakker also heads up a group of largely biblically illiterate, and I say a rather rapscallion bunch spiritually, who anointed themselves Outlaw Preachers (OPs) and galvanized around him.
You need to understand that Bakker is tip-of-the-spear for the EC's pushing for acceptance within evangelicalism that the deviant and sinful lifestyle of having sexual relations with another of the same sex, i.e homosexuality, is a viable one for the regenerated Christian.
This is a key EC point of attack as it continues its assault upon proper biblical Christianity; and Bakker's whole shtick is spreading the myth that the practice of homosexuality isn't always sinful. Another indication of Bakker's newfound popularity is the following tweet by "queer inclusive" ELCA "pastor," and former "professional f**k-up," Nadia Bolz-Weber, whom you might recall from e.g. Did Nadia Bolz-Weber Just Call Jesus "A Schmuck"? 
Pastrix Bolz-Weber—herself one of these awful OPs— was featured at the recent EC Christianity 21 Apostasia-Palooza thrown by the dubious duo universalist Emerging Church pastor Doug Pagitt and his friend Tony Jones, the progressive "theologian in residence" at Solomon's Porch, two-thirds of the unholy trinity of the Emergent Church along with  Living Spiritual Teacher and EC guru Brian McLaren.
Bolz-Weber pointed us to: 
The link takes us to pastrix Bolz-Weber *cough* tome The Important Thing to Know About Jay Bakker is that He Has a Tattoo of Luther's Seal. Bolz-Weber dreams:
I just this minute finished reading Jay Bakker's Fall To Grace and feel I need to say publicly what I have said privately to Jay on several occasions: "Jay, you're basically a Lutheran" to which Jay generally responds "Wow, thanks!".  As a matter of fact, I'm tempted to now give people Jay's book when they want to know what distinguishes a Lutheran theological position from that of other forms of Christianity. (Online source)
Ah, how sweet; at least in the postmodern Wonderland of Humpty Dumpty language where words mean whatever a person wants them to mean. However, in the real and only world we have, the views of Jay Bakker have about as much in common with the Church Reformer Martin Luther as mine do with uber-liberal Living Spiritual Teacher and "Progessive Christian" scholar Marcus Borg. Even a cursory look at the theology of Martin Luther, whether we agree with him or not, reveals he would have had no fellowship with either Jay Bakker or Nadia Bolz-Weber.
The clear fact is that both practice homopression by affirming precious LGBT people, for whom Christ died, in their sin; and in addition, Bolz-Weber is a rebel against the Word of God as a woman usurping the office of elder in violation of Scripture. It's well past time to stop letting progressive liberals and pouty postmoderns refine terminology according to their own whims.
See also:
MARTIN LUTHER ON HOMOSEXUALITY
MARTIN LUTHER SAYS NO…TO WOMEN PASTORS
KEN SILVA VS. JAY BAKKER FROM THE HEART
CHRISTIANITY 21 AND ALLEGED INNOVATIVE VOICES IN THE FAITH: NADIA BOLZ-WEBER
NADIA BOLZ-WEBER: SERMON ON JUDAS AND GRACE GONE WILD