By Ken Silva pastor-teacher on Jan 14, 2011 in AM Missives, Current Issues, Features, Homosexuality/"Christian", Jay Bakker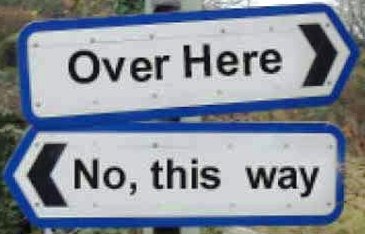 Since squishy evanjellyfish has now followed the mortally wounded mainline denominations out of the closet with its man-love of heart murmur spirituality at the expense the God-centered spirituality of sola Scriptura, Apprising Ministries will give you a peek at its bleak future of division and compromise of God's Word.
Thanks to its embracing the sinfully ecumenical neo-liberal cult of the Emergent Church aka the Emerging Church—with its  its "big tent" Progressive Christianity aka Emergence Christianity—and by using warped and toxic teachings of EC leaders like Emerging Church rock star pastor Rob Bell, evangelical churches poisoned its own young.
Now here's an example of the dueling revelations you're about to face; and without faith in God's Word as the final authority, you're going take a long ride on a man-centered merry-go-round ala the following. Gay-affirming "pastor" Jay Bakker's sordid star is on the rise among the younger sector of apostatizing evangelicalism due to a boost by the EC.
Bakker's whole shtick is the advance of their pro-gay agenda to convince your young evangelicals that the deviant and sinful lifestyle of having sexual relations with another of the same sex, i.e homosexuality, is a viable one for the regenerated Christian. In the ABC News piece Punk Pastor Preaches Tolerance, Compassion Bakker burbled:
Well, the thing is; I've also been studying this issue since the late 1980's, and the more I follow Jesus, the more I'm drawn to Him. The more I've read God's Word, prayed, and discharged the duties Jesus gave me here at this online apologetics and discernment ministry, the more I feel like God spoke to my heart and confirmed what He'd said in the Bible:
You shall not lie with a male as with a woman; it is an abomination… I the Lord do not change… [I] gave [the unrighteous] up to dishonorable passions. For their women exchanged natural relations for those that are contrary to nature; and the men likewise gave up natural relations with women and were consumed with passion for one another, men committing shameless acts with men…do you not know that the unrighteous will not inherit the kingdom of God?

Do not be deceived: neither the sexually immoral, nor idolaters, nor adulterers, nor men who practice homosexuality…[and] Jesus Christ is the same yesterday and today and forever. (Leviticus 18:22; Malachi 3:6; Romans 1:26-27; 1 Corinthians 6:9; Hebrews 13:8)
So now what do we do, eh. I offer that the genuine Christian will faithfully take God at His Word; and rather than practicing homopression like Jay Bakker does by lying to precious LGBT people—for whom Jesus died—and withholding the Gospel of repentance and the forgiveness of sins in Christ's Name from them. While I don't always see eye-to-eye with Dr. Ron Rhodes, he's certainly not someone we would ever call a radical.
In his helpful quick reference guide Homosexuality: What You Need To Know Rhodes is dead-on-target when he says:
In a Bible-believing evangelical church, church discipline is appropriate for a person living in unrepentant homosexual sin. If a member of a church chooses—without remorse, and without willingness to change— to remain a practicing homosexuality, then it is appropriate that this person be put out of fellowship with the rest of the church as a means of church discipline (Mathew 18:15-17; 1 Corinthians 5:11-13). The goal is not punishment but restoration to right living. (emphasis his)
Men and women, we have a very serious problem currently brewing within the mainstream evangelical community of the visible church because it has lost its faith in the all-suffiency of God's Word in the Bible. And as you can clearly see the Emerging Church is openly and aggressively embracing those unrepentant in their practice of homosexuality.  The questions is: Isn't sin, sin anymore?
Unfortunately today in more and more of mainstream evangelicalism the answer is, no.
See also:
WHERE DOES ROB BELL STAND REGARDING THE PRACTICE OF HOMOSEXUALITY?
JAY BAKKER REFLECTS THE SAD CONDITION OF THE VISIBLE CHURCH
WHY NO CONDEMNATION FOR CHRISTIANS WHO ARE HOMOPRESSIVE?
GAY AWAKENING FOR MAINSTREAM EVANGELICALISM GROWS CLOSER
THE EMERGING CHURCH: "A QUEERING OF EVANGELICALISM"
DOUG PAGITT AND HOMOSEXUAL SIN