By Ken Silva pastor-teacher on Aug 20, 2010 in Current Issues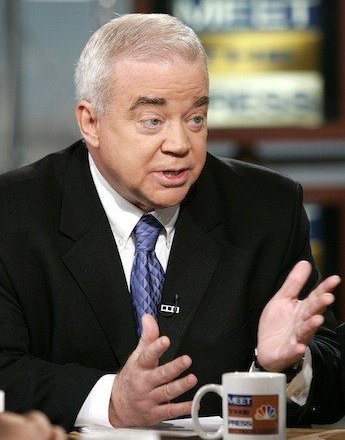 Progressive/liberal Jim Wallis of Sojourners is a Red Letter Christian along with Living Spiritual Teacher and Roman Catholic mystic Richard Rohr, as well as Living Spiritual Teacher and leading Emergent Church guru Brian McLaren—each of whom is very influential in shaping the new version of Progressive Christian theology under the spiritual circus "big tent" of the sinfully ecumenical neo-liberal cult of the Emerging Church aka the Emergent Church.
Today Apprising Ministries points you to the following tweet about an hour ago from Christianity Today:
That link brings us to Wallis Admits to Soros Funding by Sarah Pulliam Bailey where we find out:
Jim Wallis has admitted that Sojourners has received funding in the past from liberal billionaire George Soros' Open Society Institute. (Online source)
Bailey also tells us that:
Last month, Marvin Olasky asked Wallis to admit his affiliations on the left when reported on the money from Soros in World magazine.

George Soros, one of the leading billionaire leftists—he has financed groups promoting abortion, atheism, same-sex marriage, and gargantuan government—bankrolled Sojourners with a $200,000 grant in 2004. A year later, here's how Jim rebutted a criticism of "religious progressives" for being allied with Soros and MoveOn.org: "I know of no connections to those liberal funds and groups that are as direct as the Religious Right's ties to right-wing funders."

Since then Sojourners has received at least two more grants from Soros organizations. Sojourners revenues have more than tripled—from $1,601,171 in 2001-2002 to $5,283,650 in 2008-2009—as secular leftists have learned to use the religious left to elect Obama and others. (Online source)
However, apparently Jim Wallis took exception to this:
In a Patheos interview, Wallis suggested that Olasky was lying.

"It's not hyperbole or overstatement to say that Glenn Beck lies for a living. I'm sad to see Marvin Olasky doing the same thing. No, we don't receive money from Soros. Given the financial crisis of nonprofits, maybe Marvin should call Soros and ask him to send us money. (Online source)
Then it gets worse for Wallis:
Jay Richards of National Review and Olasky responded to Wallis. Here's Olasky again:

Want to see for yourself what someone apparently did not want you to see? Click here to download the PDF, go to page 225, and you'll see the grant to Sojourners.  (Online source) 
And now it seems Wallis has done an about face:
Wallis released a statement through a spokesperson to Patheos.

I should have declined to comment until I was able to review the blog post in question and consulted with our staff on the details of our funding over the past several years. Instead, I answered in the spirit of the accusation and did not recall the details of our funding.
You can read this CT piece by Sarah Pulliam Bailey right here.
See also:
STRANGER AND STRANGER GLOBAL BEDFELLOWS EMERGING
REVEREND JIM WALLIS PRACTICES CORRUPT CONTEMPLATIVE SPIRITUALITY
JIM WALLIS AND SOJOURNERS WHINE ABOUT CIVILITY FOR THOSE HIJACKING CHRISTIANITY