By Ken Silva pastor-teacher on Aug 19, 2010 in AM Missives, Current Issues, Emergence Christianity, Emergent Church, Features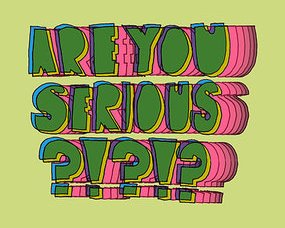 Claiming to be wise, they became fools. (Romans 1:22)
We Need To Start Speaking Plainly
Apprising Ministries has told you that the sinfully ecumenical neo-liberal cult of the Emerging Church aka the Emergent Church has been busy in their spiritual basement, as it were, cobbling together a new postmodern form of liberalism they are calling Emergence Christianity; and one of the main venues that's dispensing and distributing this spiritual poison is the Transforming Theology network of Dr. Philip Clayton. In The "Death" Of The Emerging Church And Big Tent Christianity and Big Tent Progressive Christianity As Liberalism 2.0 I've told you about an important upcoming EC conference called Big Tent Christianity: Being and Becoming the Church (BTC):
On September 8-9, 2010 in Raleigh, North Carolina, we will be offering a first-of-its-kind national conference, "Big Tent Christianity: Being and Becoming the Church." Thanks to a generous grant from the Ford Foundation,… (Online source)
So we can see that 1) the EC's BTC received "a generous grant from the Ford Foundation"; and 2) BTC is a "national conference"; so despite those who've prepared obituaries for the Emerging Church, this is hardly consistent with an organism that's dead. The BTC website reveals how this all ties into the apostates and unbelievers within, and around, the Emergent Church because this apostasia-palooza is supposedly about "being and becoming the church"; and in addition, most of the EC adherents involved are in line with this "big tent" version of Progressive Christianity, which Brian McLaren began laying out in his book A New Kind of Christianity:
As you can see BTC features an All-Star lineup of apostates; not the least of which is heretical progressive/liberal "MC" Tony Jones, who just happens to be "theologian in residence" at Solomon's Porch; this would be the church of his equally heretical quasi-universalist Emerging Church pastor Doug Pagitt. In A Plea for Big Tent Christianity: Don't Suck Jones writes in his usual course style:
I'll be emceeing the Big Tent Christianity event next month, along with my partner-in-crime, Doug Pagitt.  And, I've gotta say, this event is rife with potential — potential to be great, or to suck… (Online source)
There you have the gist of his pomo post. As far as who's directly involved with the EC's BTC heresy-fest, Dr. Philip Clayton also informs us in Is Big Tent Wimpy or Radical? that, "Brian McLaren and Tripp Fuller and I launched the Big Tent Christianity project." What Clayton tells us next reveals that the trainwreck theology of BTC derails right out of the station:
Some of the criticisms I've heard don't worry me at all. Skeptics say it's too ambitious, too radical. (Wait, you proclaim the Kingdom of God, and you don't like radical?) Some say died-in-the-wool liberals and conservatives may not be able to leave their pet convictions behind (true, they may not) so that they can really meet on common Christian ground. (But how will we know unless we try? If we don't look for shared convictions, what hope is there for the "one body"?) (Online source)
More on this man-centered wishful thinking in a moment; but first, in conjunction with this post Clayton would tweet:
That link leads us to A Challenge to Pat Robertson, Bishop Spong … & Stephen Colbert over at Clayton's personal blog: Philip Clayton/Reimagining the Future of Faith, which contains the video below. By the way, the phrase "the future of faith" comes from the title of the latest book by well known liberal theologian Harvey Cox; and as I showed you before, there's some very familiar names enthusiastically endorsing Cox's The Future of Faith on its back cover:
This important book has not only helped me understand the past, present, future of this amazing phenomenon called Christianity . . . it has also motivated me to keep working to help make actual the possible future Cox envisions.
—Brian McLaren, author of A New Kind of Christian

The Future of Faith is a tour de force. As passionate and challenging as his classic, The Secular City, Cox's new book invites the faithful, the skeptical, and the fearful intp a spirit-filled version of Christianity that can renew a hurting world.
—Diana Butler Bass, author of A People's History of Christianity

Cox brings the eye of an historian and the heart of a theologian to explain where we've come from and where we're going. The Future of Faith is an essential guide to that future.
—Jim Wallis, president of Sojourners and author of The Great Awakening

Harvey Cox has been a voice of both reason and faith in our cynical times. Now, he offers a fresh vision for the resurrection of a new global Christianity that will restore our faith both in ourselves and in the divine.
—Deepak Chopra, author of Jesus: A Story of Enlightenment [1]
You may also recall I've previously pointed out that when a pantheist proponent of New Spirituality aka New Age like Deepak Chopra can sign on to your "big tent" supposed "resurrection of a new global Christianity," it's safe to say that you've now departed from anything even remotely resembling that historic, orthodox, Christian faith. And yet, Brian McLaren foolishly gushes that he's "working to help make actual" the utopian "future" this Liberalism 2.0 will supposedly usher in. Now you know what's under this big tent of pseudo-Christian theology for the Emerging Church 2.0, which will nicely tie this all up for us.
Clayton tells us that his video contains "a challenge to Stephen Colbert to let Brian McLaren and me make this public challenge on the Colbert Report." Apparently in challenging mood Clayton also extends:
an invitation to Pat Robertson and John Shelby Spong to join us at the Big Tent Christianity celebration this September (check it out at BigTentChristianity.com), to share a hug on stage, and to publically acknowledge each other as brothers in faith.  Or is there, according to these gentlemen, no longer anything that Christians share in common? (Online source)
With all due respect to "these gentlemen" involved, I really couldn't give a brand new tent spike what any men think unless it is in line with what God has revealed in His inerrant, and infallible, Word contained in the Bible. And here we arrive at core problem for Clayton et al and their foolish dream of some universal form of the historic, orthodox, Christian faith: They are neo-Gnostics who practice corrupt Counter Reformation (hello) Contemplative Spirituality/Mysticism, and this is what guides their neo-orthodox (at best) approach to Holy Scripture; in their paradoxical [read: irrational] lingo, you'll hear them say that they read it "more than literally."
Such is the postmodern playground of Humpty Dumpty language where, like Play-Doh, words simply take on whatever shape the speaker wishes to fashion them into. Let me crystal clear here: While I am no fan of Pat Robertson in any way, at last check he does still profess orthodoxy concerning the Person and Nature of God the Son—Christ Jesus of Nazareth. So do I; however on the other hand, John Shelby Spong denies every cardinal doctrine concerning Christ—e.g. His Deity, His Virgin Birth, His vicarious substitutionary atonement—as does Living Spiritual Teacher and Progessive Christian scholar Marcus Borg.
In closing this, for now, I'll show again just how ridiculous Philip Clayton's senseless challenge is. You may recall in Do We Believe In The Same Jesus Philip Clayton?, I asked him the following question on his blog, which as far as I know he has still yet to answer:
To be clear, I said of a liberal/progressive like Marcus Borg: "We don't believe in the same Jesus." And you said, "I don't think that would be the impression of the neutral observer on this site."

So this neutral observer would think that someone like myself who holds to the full Deity of Jesus Christ, in addition to His full humanity, and Marcus Borg who believes Jesus was simply a man, believe in the same Jesus? (Online source)
As simply as I can put it: Men like John Shelby Spong and Marcus Borg are unbelievers because the "Jesus" they believe in does not even exist. God Himself has already told us in no uncertain terms that there's no such thing as this mythicial man-pleasing big tent wished for by this neo-liberal cult of the Emerging Church; such as these are not in the Body of Christ to begin with:
Do not be unequally yoked with unbelievers. For what partnership has righteousness with lawlessness? Or what fellowship has light with darkness? What accord has Christ with Belial? Or what portion does a believer share with an unbeliever? What agreement has the temple of God with idols?

For we are the temple of the living God; as God said, "I will make my dwelling among them and walk among them, and I will be their God, and they shall be my people. Therefore go out from their midst, and be separate from them, says the Lord, and touch no unclean thing; then I will welcome you, and I will be a father to you, and you shall be sons and daughters to me, says the Lord Almighty." (2 Corinthians 6:14-18)
If you seriously think Jesus is behind this upcoming Emerging Church apostasia-palooza, better rethink…
________________________________________________________________________________
Endnotes:

[1] Harvey Cox, The Future Of Faith [New York: HarperOne, 2010], back cover.
See also:
WILL THE REAL JESUS PLEASE STAND UP?
PHILIP CLAYTON AND THE EMERGING CHURCH 2.0
THE EMERGING CHURCH AND THE NEW PROGRESSIVE THEOLOGY ON CHRIST
IF YOU TRULY LOVE "JESUS" THERE ARE NO BOUNDARIES FOR THE "CHRIST-FOLLOWERS"
YOU LOVE JESUS; GOOD FOR YOU, BUT WHICH ONE?
JESUS: THE EXPRESS IMAGE OF GOD