By Ken Silva pastor-teacher on May 25, 2010 in AM Missives, Current Issues, Features, Homosexuality/"Christian", Jay Bakker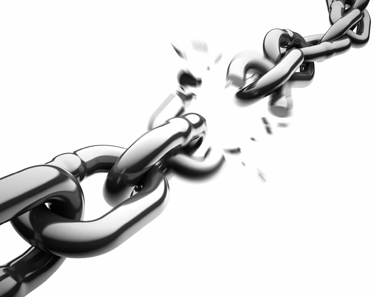 Brothers, if anyone is caught in any transgression, you who are spiritual should restore him in a spirit of gentleness. Keep watch on yourself, lest you too be tempted. Bear one another's burdens, and so fulfill the law of Christ. (Galatians 6:1-2, ESV) 
It's Not Loving To Withhold Truth
Todd Rhodes, a staff member of Leadership Network, put up a post today concerning unrepentant practicing homosexual Christian recording artist Ray Boltz:
Remember Ray Boltz? It's been nearly seven years since Ray 'came out of the closet' and took a hiatus from Christian Music… But now Boltz is back with a new album, and a new belief.  And a call for Christians to not discriminate against homosexuals… (Online source)
This needs to be understood; when the church preaches that sexual relations with members of the same-sex i.e. homosexuality is sin it is not discriminating against LGBTQ people. This doesn't single out homosexuals anymore than when we say the Bible also teaches that adultery, sexual relations with someone other than one's spouse, is sin discrimnates against hetersexuals. Both are sexual immorality.
Rhodes then continues:
On his transformation, Boltz says:  "I don't believe God hates me anymore…I always thought if people knew the true me, they'd be disgusted, and that included God. But for all the doubts, there's this new belief that God accepts me and created me, and there's peace."

Make no doubt about it… how the church responds to the issue of homosexuality will be one of the major issues in the church over the next decade… (Online source)
Oh my, it looks like Todd had better be careful there, or he'll win up being branded an "ODM" and be placed among these new lepers. The comments section of his post is indeed proving interesting as Brandon Mouser is already there sowing homopression against LGBTQ people for whom Christ died; in other words, he's not telling them the truth, and thereby, is leaving them chained under the oppression of their sin.
Mouser, who bills himself as a "liberal post-moderate Christian mystic," is aligned with the self-described Outlaw Preachers (OP); you may recall OPs are the rather rapscallion bunch of largely biblically illiterate folks who've been spawned by gay-affirming "pastor" Jay Bakker of Revolution:NYC. In Homopressive As Jay Bakker I told you of a personal chat Bakker had with God Himself:
"The more I follow grace, the more I'm drawn to him [God], the more I'm willing to stand up for people being persecuted," said Bakker. "It sounds so churchy, but I felt like God spoke to my heart and said '[homosexuality] is not a sin.' " (Online source, emphasis mine)
As you can see from the above we're not dealing with Scripture here; rather we're in the existential la-la land of subjective experience, "I feel…" This is exemplified by what Mouser muses here:
I think he's right. God doesn't hate him. Not even a little bit. Like Todd, I've NEVER been a fan of his music. But I'm thrilled he's decided to get back into his passion and that he's been delivered from the bondage of sin. (Online source)
Sounds almost good; doesn't it, "delivered from the bondage of sin." And there is forgiveness of sin—even homosexual sin—in the glorious Gospel of repentance and forgiveness of sins in Jesus Name; by God's grace alone, through faith alone, in the finished work of the Cross of Christ alone. But, most unfortunately, that's not at all what OP Brandon Mouser's talking about.
This is clarified when Rick correctly points out :
God doesn't hate Him is the sense he once thought. At the same time Boltz exemplifies the irrationality and disregard for Truth found in a mind given over to sin. Rather than Christians cheering his (and others) coming out, we should pray we will one day rejoice in his repentance. (Online source)
OP mystic Mouser then replies:
@rick: I think we are missing something here. Ray has repented of his former ways. He is now living in the truth of who God created him, which is a beautiful thing. I'm not sure any heterosexuals can really grasp the hell of living a life that is a lie, in this manner, as our brother Ray has for most of his. He has quit living the lie of the devil and has fully embraced his created nature. That is ALWAYS to be celebrated. (Online source)
No, the only one missing "something here" is Mouser himself. Mouser feels Boltz has "repented" of "his former ways" of not accepting himself as the homosexual "who God created." This is what Mouser means by his foolish statement that Boltz "has quit living the lie of the devil and has fully embraced his created nature." But living in our human nature is never to celebrated:
For I know that nothing good dwells in me, that is, in my flesh. For I have the desire to do what is right, but not the ability to carry it out. For I do not do the good I want, but the evil I do not want is what I keep on doing. Now if I do what I do not want, it is no longer I who do it, but sin that dwells within me.

 So I find it to be a law that when I want to do right, evil lies close at hand. For I delight in the law of God, in my inner being, but I see in my members another law waging war against the law of my mind and making me captive to the law of sin that dwells in my members. Wretched man that I am! Who will deliver me from this body of death? Thanks be to God through Jesus Christ our Lord! So then, I myself serve the law of God with my mind, but with my flesh I serve the law of sin. (Romans 7:18-25, ESV)
Yikes, it just might be a sign of the coming Apocalypse that I actually agree here with Todd Rhodes in that the issue of homosexuality will be one of the major issues in the mainstream evangelical community of the visible church. Bakker is tip-of-the-spear in this arena for the Emerging Church 2.0, now advancing its new big tent form of Progressive Christianity they call Emergence Christianity.
The Emergent Church is working hard to also detonate the homosexual debate within the walls of all of evangelicalism; sooner than you may think. Tragically, postmodernism has muddied and poisoned the waters within the camp of pretending to be Protestant evangelicalism while its been busy kicking out Sola Scriptura in order to embrace Contemplative Spirituality/Mysticism, which is Counter Reformation spirituality.
And that very dark and threatening same-sex storm—now rapidly approaching hurricane force—continues gaining strength while looming just off the coast of your own local church.
See also:
THE SIN OF HOMOSEXUALITY IS DIFFERENT 
COUNTRY SINGER AND DEVOUT CHRISTIAN CHELY WRIGHT COMING OUT AS A LESBIAN
WHAT JAY BAKKER WISHES THE BIBLE SAID ABOUT HOMOSEXUALITY 
GAY CHRISTIAN SINGER JENNIFER KNAPP OUT ON LARRY KING LIVE
BUT DO EMERGENCE CHRISTIANITY AND BRIAN MCLAREN REALLY LOVE GAY PEOPLE? 
HOMOPRESSION IS AT LEAST AS BAD AS HOMOPHOBIA