By Ken Silva pastor-teacher on May 21, 2010 in AM Missives, Current Issues, Emergence Christianity, Emergent Church, Features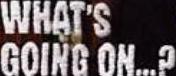 Apprising Ministries points you to a few interesting pieces today, which because of postmodernism and interspirituality seem to intersect the neo-liberal cult of the Emerging Church. First, from the Christian Research Network:
Apologist Chris Rosebrough's must read article "Fascism Reborn" begins:

Sixty-seven years ago, the combined blood, treasure and matériel of the free nations of Western Civilization defeated the most horrifically evil regime to ever arise in the known history of the sons of men, Nazi Germany.

Since the defeat of Hitler and the Axis powers, scholars have been looking for an answer—an answer to a vexing and perplexing question, "How does a society comprised of reasonably well educated citizens, modern technology and an affluent culture turn into a collective pack of murderous thugs without a moral compass or conscience?"

The standard schoolbook answer put forward by historians talks about the political and economic hardship and unrest in Germany in the wake of her defeat in World War I and the humiliating terms of the Treaty of Versailles as the primary reasons for the rise of the Nazi party…

Anyone who truly understands Fascism understands that it is notoriously difficult to define precisely because it CANNOT be primarily defined by means of a positive ideology. Here is how the late Peter Drucker, who grew up within the philosophical conversation of the Völkish milieu of Austria and Germany and who later fled the Third Reich in 1934, described Fascism… (Online source)
You can read this article by Christian apologist Chris Rosebrough, host of Fighting for the Faith on Pirate Christian Radio, at his Extreme Theology website right here. The other piece begins with the following tweet this morning from the interspiritual website Beliefnet:
The Dalai Lama's press conference: on Capitalism, Marxism and why he's optimistic about the future…. http://bit.ly/cJqT7K (Online source)
That link above takes us to The Dalai Lama Is a Marxist and He Wants to Join the Green Party where Ellen Scordato discusses:
the Dalai Lama's press conference at the start of his four-day visit to New York City, where he's appearing at Radio City Music Hall, that's what he said, and I, along with dozens of other journalists, heard it loud and clear in the small black-curtained press room in the basement… (Online source)
Her first links above is to the Bangkok Post report 'I'm a Marxist:' Dalai Lama and the second takes us to the Winnipeg Free Press and their story In NYC, Dalai Lama says he's still a Marxist in spirit, condemns capitalism. In the BP report we're informed:
Tibetan spiritual leader the Dalai Lama said Thursday that he is a Marxist, yet credits capitalism for bringing new freedoms to the communist country that exiled him — China. "Still I am a Marxist," the exiled Tibetan Buddhist leader said in New York, where he arrived with an entourage of robed monks and a heavy security detail to give a series of paid public lectures.

Marxism has "moral ethics, whereas capitalism is only how to make profits," the Dalai Lama, 74, said… The Dalai Lama, giving a series of lectures at the Radio City Music Hall in central Manhattan until Sunday, struck a strikingly optimistic note in general, saying that he believed the world is becoming a kinder, more unified place… (Online source)
Then in WFP story we're told:
The Dalai Lama on Thursday declared that he is still a Marxist in spirit who condemns capitalism as a system whose main goal is "how to make profit." Marxism has "the only economy system expressing concern of equal distribution (of wealth); that is moral ethics," the Tibetan Buddhist leader told a news conference at the start of a four-day New York visit…

He said some friends tell him not to mention that "still, I am Marxist" — because he believes the goal of many Western democracies is "only how to make profit," creating economic inequalities that contribute to social ills.

But in practice, he added, Marxism as applied by authoritarian governments, such as China's, is oppressive, because it lacks an independent judiciary, a free press and human rights for his fellow Buddhists in Chinese-governed Tibet…

On Thursday afternoon at Radio City Music Hall, the Dalai Lama planned to speak about the philosophical concept of emptiness and the way to enlightenment. Four more teaching sessions were planned for Friday and Saturday. On Sunday at the Cathedral of St. John the Divine, the Dalai Lama was to participate in an interfaith discussion titled "Kinship and its Meaning in Our World Today."

He said he believes followers of all religions should respect one another. "Islam was also created by God," he said, letting out a giggle when several reporters appeared surprised… (Online source)
As far as I'm concerned, from my own studies into these areas, it appears to me that above we see there's good reason why Emergent Church rock star pastor Rob Bell was so taken with the unregenerate Dalai Lama, whom he nauseatingly referred to by his pagan title "His Holiness," at the Seeds of Compassion Event. [1]
What we're witnessing is a rebirth spiritually of what deceitful spirits with their teachings of demons [2] once did outside of the church, which first gave rise to these philosophies; and if you listen to the rhetoric within much of the visible church right now, it becomes pretty clear that they've now come emerging spiritually.
In this regard, I recommend you make the time to read an article today at Herescope by my friend Dr. Orrel Steincamp called The Controlling Mythology Underlying the Dominion Mandate. You will need to understand that we are dealing here, inside the church visible, with didaskaliais daimoniōn i.e. doctrines of demons.
These philosophies are used to condition those who get caught up in them to eventually believe variants of what you'll see Dr. Steincamp talk about below, which can be summed up in e.g. in phrases like God's dreams for the world; the church needs to change the world, and/or Christ-followers have to redeem the culture:
A "world-view" is an arrangement of ideas in and through which a person interprets and judges reality. It is a background "script" that undergirds, consciously or unconsciously, more or less consistently, a person's thoughts and actions. In the jargon of biblical/theological studies there is a long German word heilsgeschichte, meaning roughly "salvation history." Salvation history is the series of events and truths that portray God's redemptive plan across the ages, a worldview focused specifically on the elements salvation.

From it is drawn the church's historical teaching about salvation. It is broad in its scope, usually beginning with creation and the fall and moving on through the incarnation of Christ, His substitutionary death for human sin on the Cross, His resurrection from the dead, His ascension into heaven, the coming of the Holy Spirit, the founding of the church by the apostles, the second coming of Jesus, the final resurrection of the dead and Judgment, and the final state of glory.

Beware. In recent decades a radically different script of salvation, a different worldview, has entered the church. It is called the Dominion Mandate. Unfortunately, it is rarely recognized as being outside the boundaries of orthodox belief. It has many things in common with traditional Christianity, but its underlying heilsgeschichte is fundamentally different. It is a rival salvation history, which promotes a false gospel.

The current evangelical culture of downplaying theology in favor of pragmatic strategies is a main reason why this alien salvation history is often undetected when it creeps, or strides boldly, into the church. The Dominion teachers have a unique and consistent theological viewpoint which underlies and undergirds all they do, and an unwritten standard by which they interpret and judge everything. Prayer walking, spiritual mapping and whole-city reaching and transformation efforts are connected to the the heresy of restored offices of apostle and prophet.

This teaching is a mutant form of the Latter Rain, a radical fringe movement of Pentecostalism that flourished at mid-20th century and then went underground for a period of time. It then resurfaced unrecognized in the Charismatic Renewal, and now comprises all independent churches organized under a top-down pyramid structure known now as the New Apostolic Reformation (NAR)… (Online source)
You can read this important, and timely, article from Dr. Orrel Steincamp in its entirety right here.
________________________________________________________________________________
Endnotes:  

 1. http://tinyurl.com/2eh3baf, accessed 5/21/10.
2. See 1 Timothy 4:1.
See also:
DALAI LAMA, DOUG PAGITT AND ROB BELL AT SEEDS OF COMPASSION INTERSPIRITUAL EVENT
RICHARD ROHR AND THE EMERGING CHURCH AS THE THIRD WAY
THE COALESCING OF THE CHRISTIAN RIGHT WITH APOSTOLIC DOMINIONISM
A GOOD REASON FOR A MASS EXODUS FROM EVANGELICALISM…OR TO RECAPTURE ITS ORIGINAL MEANING
THE NEW CHRISTIANITY OF BRIAN MCLAREN AND THE EMERGING CHURCH