By AM on Mar 29, 2010 in AM Missives, Current Issues, Emergence Christianity, Emergent Church, Features, Radio Appearances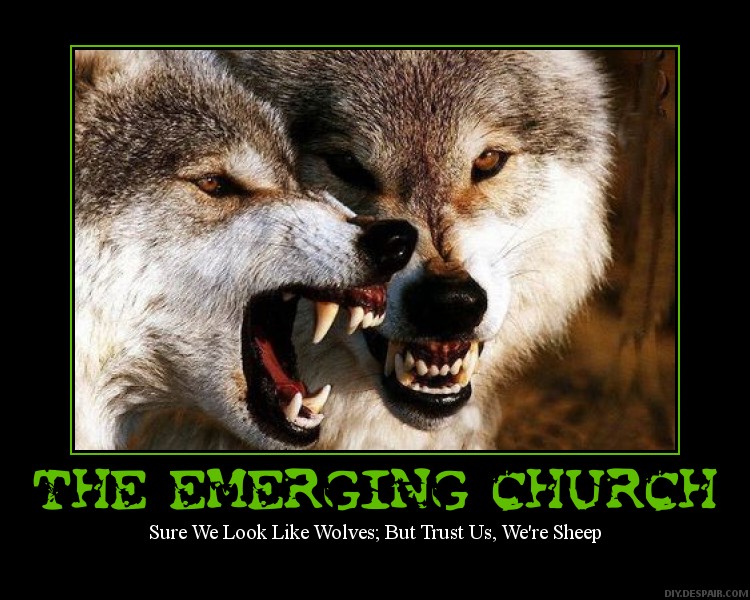 Pastor Ken Siva, president of the online apologetics and discernment work Apprising Ministries, and General Editor of Christian Research Net along with Chris Rosebrough, host of Fighting for the Faith on Pirate Christian Radio, joined Ingrid Schlueter of her Crosstalk Radio show today to discuss A Covenant For Civility. 
In Jim Wallis And Sojourners Whine About Civility For Those HiJacking Christianity it was pointed out that from a group which contains among it not a few outright heretics—such as Tony Campolo and Emerging Church guru Brian McLaren—who're busy trying to hijack the Christian faith.
From the Crosstalk website:
Emergent Church leader Brian McClaren, social justice guru Jim Wallis and some evangelical notables such as Chuck Colson, have signed a document called the "Covenant for Civility".

According to Ken, the document is an attempt to communicate that there are pastors and leaders of various theological and political beliefs. It recommends that all bitterness, anger and slander be set aside so that all factions can be kind to one another. While this sounds pious, Ken believes it's really an attempt to silence orthodox Christians.

Chris agreed, putting the covenant in the context of the non-aggression pact that Hitler signed with the Soviet Union so that he could attack Poland. Chris believes the Covenant for Civility is about coming into agreement with those who are orthodox and willing to speak out against heresy so that they will "shut up". The result is that the authors of the covenant can go about continuing to destroy Christianity. (Online source)
You can download and listen to this Crosstalk program right here.
See also:
JESUS, RECONSIDERED: BRIAN MCLAREN AND AL MOHLER ON NPR
BRIAN MCLAREN AND HIS NEW EMERGING PROGRESSIVE THEOLOGY
LIBERALISM 2.0 THE NEW PROGRESSIVE CHRISTIAN
BRIAN MCLAREN ON DOUG PAGITT RADIO
PHILIP CLAYTON AND HIS TRANSFORMING THEOLOGY
THE EMERGING CHURCH, PHILIP CLAYTON, AND NEW PROGRESSIVE THEOLOGY
EMERGING CHURCH THEOLOGIAN LEONARD SWEET TO SPEAK AT PASTOR SKIP HEITZIG'S CALVARY CHAPEL CHURCH