By Ken Silva pastor-teacher on Mar 23, 2010 in AM Missives, Current Issues, Features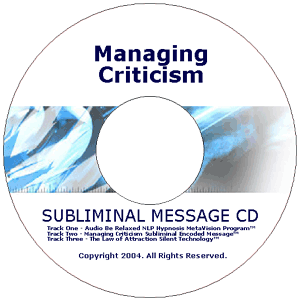 Must be something in the air today because it sure seems some megapastors in the Purpose Driven/Seeker Driven (PD/SD) section of the Druckerite camp are whining about their "critics." FYI, a critic may be defined as anyone who would dare disagree with one of their vision-casting direct revelations allegedly from God Himself. 
Today Steven Furtick, a disciple of his friend Perry Noble and one of the Popes of the Carolinas who also thinks Word Faith preacher Joel Osteen is "a great man of God," tweeted: 
Any old critic can CHALLENGE the way things are. The real question is: do you have the COURAGE to CHANGE it? (Online source, caps his) 
This was quickly retweeted by PD/SD pastor Scott Hodge, whom you may remember from the Apprising Ministries article Scott Hodge Shares His Love For Julian Of Norwich where he shares his "Protestant" love for that long deceased apostate (at best) Roman Catholic mystic. And Hodge even found time today to tweet a quote from the heretical Emerging Church guru Brian McLaren:
 Many different saviors can be smuggled in under the name of "Jesus". (Brian McLaren, A New Kind of Christianity) (Online source)
And the discernment-o-meter just continues to drop lower and lower within mainstream evangelicalism. This is true Scott; and e.g. through his new book—from which you quote—it's men like McLaren who are helping those like Philip Clayton and the Emergent Church 2.0 to smuggle them in with their new version of Progressive Christianity, which they're calling "big tent" Christianity [read: universalism].
Concerning Furtick's tweet, I can just as easily say the following to Steven Furtick:
Any old megachurch planting pastor can IGNORE biblical criticism. The real question is: do YOU have the COURAGE to listen, pray, and to make CHANGES.
Finally there's "Follower of Christ, Techie, Pastor, Author, [and] Innovater" Tim Stevens of Lead Smart, who's "on staff with Granger Community Church," with his tough tweet today:
Do not be dismayed by those who complain to others about you but lack the spine to speak directly to you. (Online source) 
Well now Tim, it would seem that you aren't aware of folks like Christian apologist Chris Rosebrough, host of the Fighting for the Faith (FftF) program airing on Pirate Christian Radio. Seems I remember reading that he's already met face-to-face with a Druckerite General, Purpose Driven Pope Rick Warren himself; but it would seem, every time he tries contacting PD/SD pastors like Noble, Furtick, etc. he can't reach them.
Hmm, now you don't suppose that, well, they "lack the spine to speak directly to" him, do you?
See also:
PURPOSE DRIVEN/SEEKER DRIVEN POPES OF THE CAROLINAS HAVE SPOKEN
STEVEN FURTICK CALLS JOEL OSTEEN GREAT MAN OF GOD
RADICAL APOSTATES, RICK WARREN AND PETER SCAZZERO
THE NEW CHRISTIANITY OF BRIAN MCLAREN AND THE EMERGING CHURCH
DO WE BELIEVE IN THE SAME JESUS PHILIP CLAYTON?
THE EMERGING CHURCH, PHILIP CLAYTON, AND NEW PROGRESSIVE THEOLOGY