By Ken Silva pastor-teacher on Feb 24, 2010 in AM Missives, Brian McLaren, Current Issues, Emergence Christianity, Emergent Church, Features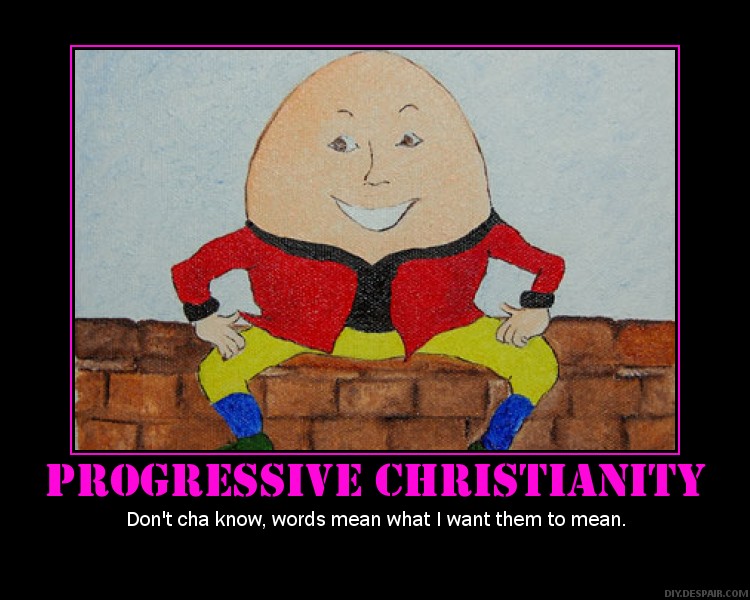 Apprising Ministries pointed out five years ago that with the sinfully ecumenical Emerging Church de-formation of the Christian faith aka Emergent Church—that's now morphed into Emergence Christianity (EC)—you were dealing with a neo-liberal cult; and especially so with the Emergent trinity, Brian McLaren, heretical quasi-universalist Doug Pagitt, and his  equally heretical "theologian in residence" Tony Jones.
The idea for using the term emerging/emergent is related to how one sees emerging/emergent growth coming up e.g. on the floor of a rain forest. However, when we observe the growth i.e. doctrine of the Emerging Church and we see a religion closer to the Buddha than the Christ, we aren't involved with the Holy Spirit but seducing spirits spewing their doctrine of demons. The trouble had been that up until his new book A New Kind of Christianity (ANKoC) McLaren's Humpty Dumpty language had been almost as dense as a rain forest.
Not so now, as I pointed out in Brian McLaren Invites You On His Quest To Destroy Christianity McLaren, who's one of the Living Spiritual Teachers alongside such as Deepak Chopra, the Dalai Lama, Thich Nhat Hanh, Eckhart Tolle, and Marianne Williamson, has come right out with his new version of Progressive Christianity. Then in Brian McLaren A New Kind Of Christian?, I showed you that right from his seminal 2001 book A New Kind of Christian, the EC guru has really been a neo-liberal all along.
Against this backdrop I now point you to McLaren's New Kind of Christianity Is Old and False at the Stand to Reason blog, which again, is a solid middle-of-the-road mainstream evangelical ministry and in no way could be considered a "fundamentalist" work. And yet, echoing both Tim Challies and pastor Kevin De Young we read:
This is the one book I'm very glad Brian McLaren has written because he's finally clear about what he believes and what he thinks Christianity should be.  He's quite explicit that it's Christianity he recommends change; he's not simply reporting to us what he believes.  He's suggesting A New Kind of Christianity for all of us.  His project is transformation of the faith.  Alas, he fails because his conclusions aren't new; they're quite familiar 20th century Christian liberalism. 

Finally we have clarity on what McLaren believes, what he thinks Christianity is or should be, and that we're all talking about what we believe is the true and correct expression of the faith, not just our private beliefs. This review isn't a refutation of McLaren's book.  I've linked to a couple of other sources at the end that do that.  What I want to highlight in this review is that McLaren is finally being clear about what he believes.  He's not just interested in a new kind of Christian, he wants a new kind of Christianity… (Online source)
It's well past time for spiritually obtuse evangelical leaders to finally get it through through heads that this Emerging Church has never been a conversation; it's always been a monologue. And you can read the entire post right here.
See also:
MEET MENTORS AND METHODOLOGY OF BRIAN MCLAREN
TIM CHALLIES: BRIAN MCLAREN HAS RADICALLY UNBIBLICAL VIEW OF JESUS
KEVIN DEYOUNG: MESSAGE OF MCLARENISM PRETTY SIMPLE
EMERGING CHURCH AND PROGRESSIVE CHRISTIAN THEOLOGY
TONY JONES, THE EMERGING CHURCH AND PROGRESSIVE CHRISTIANITY
DOUG PAGITT AND ARROGANCE OF LIBERAL/PROGRESSIVE CHRISTIANS
WHO IS RESPONSIBLE FOR UNLEASHING THE EMERGING CHURCH VIRUS EMBED CODE?