By Ken Silva pastor-teacher on Feb 5, 2010 in AM Missives, Current Issues, Emergence Christianity, Emergent Church, Features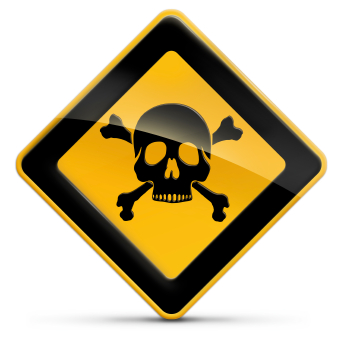 In articles such as Doug Pagitt And Arrogance Of Liberal/Progressive Christians I've told you here at Apprising Ministries that heretical quasi-universalist pastor Doug Pagitt is unquestionably a leading voice  'round the Emerging Church aka Emergent Church—that morphed into Emergence Christianity (EC)—and which was originally propped up and advanced by Leadership Network (LN).
Today well respected EC theologian Scot McKnight tweets:
Mainline emerging movement: http://blog.beliefnet.com/jesuscreed/2010/02/the-living-emerging-movement.html (Online source)
The above link leads to McKnight's post today called The Living Emerging Movement where he tells us:
There are a number of approaches to talking about the emergent church or, as I have preferred to talk — emerging movement and emergent village/church, and the two favorite approaches are to say: it's dead or it's undefinable. About four years ago I was asked the "Whither Emergent?" question: Where was emerging headed? 

At the time I suggested three things: some emerging Christians will become mainline liberals (or progressives as many prefer to be called now), some will retreat a bit by assuming their old seats in evangelical churches, and others will continue to impact the evangelical movement in a missional or expansive, robust gospel direction. I don't have numbers, but that's probably about right, but I've since realized that there really weren't that many other options. Anyway, I'm not into futurism or prophesying. (

Online source

)
McKnight then goes on to say that, in his mind, one thing "is very, very clear now" in that:  
many in the emerging movement, and especially many in what I preferred to call the "emergent" crowd, have taken up solid stances in the American mainline churches. You will probably find folks like Brian McLaren and Tony Jones and Doug Pagitt and Phyllis Tickle more often among the mainline crowd than among evangelicals. It can be said that emergent's biggest influence is probably right now more with the mainline than anywhere else… (Online source)
The EC is not dead, it's in the process of morphing further into a form of progressive [read: liberal] theology, which McKnight touches upon a bit as he shares his opinion that:
(1) many evangelicals who have emerging sympathies were worn down by the progressive direction of others and just dropped the label and are still emerging while (2) many other emerging folks are creative and living in the cracks of the mainline-evangelical divide but really don't have a central organization right now for some kind of overt identification. I could be wrong, but this is what I'm seeing and sensing.  (Online source)
McKnight is right in that the uber-inclusive EC has always been sinfully ecumenical and living in the shadows at the very remotest edge of the historic orthodox Christian faith. And McKnight brings to your attention an up-and-coming ear-tickling EC "theologian" as he says:
Which leads me to my point: Philip Clayton's new book, Transforming Christian Theology: For Church and Society, is nothing if it is not the fully skinny on progressive, mainline-shaped emergent theology. If Brian McLaren's A Generous Orthodoxy mapped the frustration and ambivalences of many emergent thinkers and wonderers, Clayton's book maps the terrain and the direction of the same.  (Online source)
In closing this for now, Lord willing, in some upcoming pieces I'll share more with you about Clayton and the EC shift into a "big tent" i.e. progressive Christianity. And you may also recall that the other day in Tony Jones, The Emerging Church And Progressive Christianity I told you Tony Jones, heretical "theologian in residence" at Pagitt's EC gathering, did the foreword for Clayton's book.
See also:
PHIL JOHNSON ON THEOLOGICAL LIBERALISM
THROWN UNDER THE EMERGING CHURCH BUS
MARCUS BORG: "NON-EXCLUSIVE" AND "PROGRESSIVE CHRISTIAN"
FOR BRIAN MCLAREN AND MARCUS BORG BEING "BORN AGAIN" IS REACHING "ENLIGHTENMENT"?
THE CULT OF LIBERAL THEOLOGY ROTTEN ROOT OF THE POSTLIBERAL EMERGING CHURCH
THE EMERGING CHURCH HIGHJACKING EVANGELICALISM