By Ken Silva pastor-teacher on Jan 22, 2010 in AM Missives, Current Issues, Emergence Christianity, Emergent Church, Features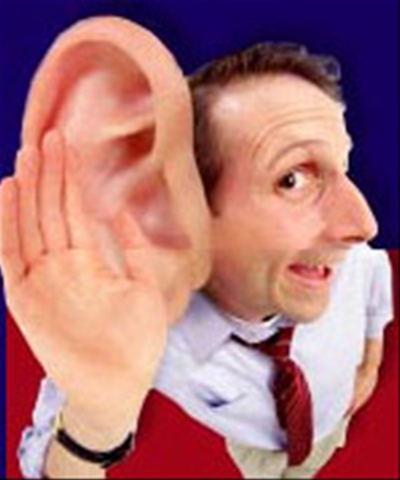 For the time will come when they will not endure sound doctrine; but wanting to have their ears tickled, they will accumulate for themselves teachers in accordance to their own desires, and will turn away their ears from the truth and will turn aside to myths. (2 Timothy 4:3-4, NASB)
Warning: Entrance To Broad Path Ahead
In the Apprising Ministries piece Doug Pagitt On Chris Rosebrough: Fear—A Powerful Thing I referenced the latest post Fear—A Powerful Thing by heretical quasi-universalist pastor Doug Pagitt over at his blog. As I've pointed out previously, Pagitt is unquestionably a leading voice  'round the Emerging Church aka Emergent Church—that morphed into Emergence Christianity (EC)—and which was originally propped up and advanced by Leadership Network (LN).
Pagitt was the one selected by LN to head-up bringing together for its Young Leaders Network some of the top young up-and-coming ministers of the mid-90's who were just growing in stature within Youth ministry circles around that time. In his piece Pagitt is talking about his "Radio Show" on Sunday where he tells us about "a conversation" that he had with "Chris Rosebrough of Fighting For The Faith and Pirate Christian Radio."
Today in a very important, and quite informative, post called The Fatally Incorrect Assumption of the Emergent Church Rosebrough tells:
Yesterday I interviewed Doug Pagitt on my radio program and he told us the real story regarding the birth of the Emergent Church. (You can hear that interview in its entirety by clicking here.)

During the program I hinted at the fact that in the interview Doug revealed the incorrect assumption of many in the Emergent movement and that this incorrect assumption explains why were seeing the theological distortions and the false gospel that have become the hallmark of the Emergent Church.

I want to highlight this incorrect assumption for you. Therefore, I've created a short soundbite montage that may sound a bit obnoxious because of the repetition of certain phrases in it. But, I am using repetition in this montage to really drive home and highlight the incorrect assumption that these 'innovative leaders' have been working from. (Online source)
You can hear the soundbites and read the rest of Rosebrough's piece right here.
See also:
THE EMERGING CHURCH AGENDA AND DOUG PAGITT
DOUG PAGITT AND A "CHRISTIANITY" HE LIKES
DOUG PAGITT AND CHRISTIAN UNIVERSALISM
EMERGING CHURCH PASTOR DOUG PAGITT
DOUG PAGITT AND FRIENDS ATTACKED?
THE NEW CHRISTIANS WITH CHRISTIANITY WORTH BELIEVING—NO SOLA SCRIPTURA: YES, WOMEN PASTORS AND QUEER CHRISTIANS