By Ken Silva pastor-teacher on Dec 21, 2009 in Current Issues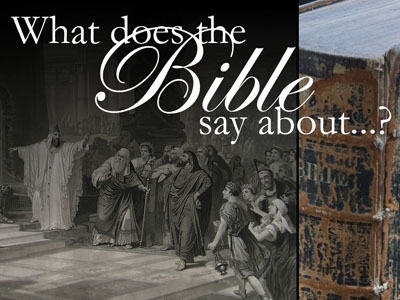 Apprising Ministries first mentioned Andrew Marin in Andrew Marin And Phyllis Tickle when covering an interview he conducted with  Phyllis Tickle, the empress of the egregiously ecumenical Emerging Church de-formation of the Christian faith aka Emergent Church—morphing into Emergence Christianity (EC)—which is a cult of postliberalism now firmly within mainstream evangelicalism.
I purposely didn't comment previously upon Marin who is:
the President and Founder of The Marin Foundation (www.themarinfoundation.org), a non-profit organization that seeks to build bridges between the gay, lesbian, bisexual, transgender (GLBT) and religious communities through scientific research and biblical and social education. Their unique approach strategically partners with both religious and GLBT organizations striving to make a sustainable, structural difference for the Kingdom in today's socially driven secular and religious cultures. (Online source)
Andrew Marin also blogs at Love Is An Orientation, after his book of the same name. Marin has the reputation of taking an evangelical view concerning the deviant and sinful lifestyle of having sexual relations with another of the same sex, i.e homosexuality. However, these days that really doesn't tell us much, now does it. EC theologian Scot McKnight tells us concerning his friend Andrew Marin:
There are three views: Some are for, some are against, and some are with. That is, some think once they have said "Homosexual sexual relations are acceptable for those committed to the Christian faith" or "Homosexual sexual relations are unacceptable for those committed to the Christian faith" they are done. They've rendered judgment. Very few in the latter camp carry on to be pastorally with those with whom they disagree. Andrew does the latter. (Online source, bold his)
The latter would indicate that Marin should believe, "Homosexual sexual relations are unacceptable for those committed to the Christian faith." If so, then Marin would be in disagreement with the position concerning homosexuality which you'll hear heretical EC theologian Tony Jones state below.
Marin tweeted today:
Check out my vid interview w/author Tony Jones @jonestony http://www.loveisanorientation.com/2009/andrew-interviews-tony-jones/ (Online source)
You may have seen a current commercial for Hampton Hotels where, as a man tries to tell the unfriendly concierge that his room has no towels, the concierge takes up a violin. Then he begins playing and tells the fella, "Continue." Well, the beginning of this video below, as Marin and Jones go on about Jones' supposed "vilification" among evangelicals, certainly brought that commercial to mind for me.
Maybe Tony Jones ought to do an Internet search for some of us who are often broad-brushed as "ODMs."
See also:
ANDREW MARIN AND PHYLLIS TICKLE (PART 2)
THE SIN OF HOMOSEXUALITY IS DIFFERENT
JESUS DEFINES MARRIAGE FOR RED LETTER CHRISTIANS
HOMOPRESSION IS AT LEAST AS BAD AS HOMOPHOBIA
EMERGING CHURCH AND ADELE SAKLER TRANSFORM GAY AGENDA IN EVANGELICALISM