By Ken Silva pastor-teacher on Jun 9, 2013 in AM Missives, Current Issues, Features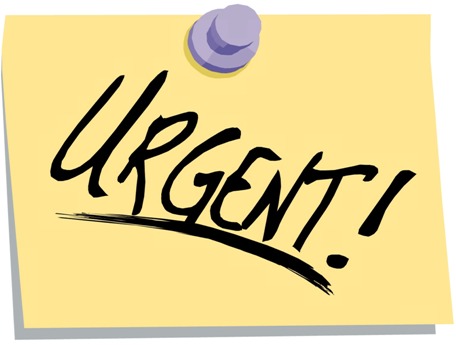 My wife Donna and I wanted to give you this short update. The past few months have been very difficult on us, both emotionally and physically.
Although we have no health insurance, I've been hospitalized with a very serious, and potentially life-threatening, bone disease in my spinal cord. It's known as Osteomyelitis, Discitis and has currently incapacitated me.
Please know we've not forgotten about our readers and certainly have no plans to abandon this ministry. However, as of yet, I'm still not feeling strong enough to post any articles.
As you might expect, we need to focues right now on my treatment and expected recovery. Please keep us in your prayers because I'm not out of the woods yet.
We also hope you will keep in mind that a ministry like this relies solely upon the generosity of God's people for it's support.
That something of such a very serious nature, which causes excruciating back and leg pain coupled with severe spasms, would happen to me never occured to us.
It has really taken its toll, not only upon us, but also upon the ministry are well. At this time donations are reaching a critical low, so if you would like to help us out in this time of need, your support would be deeply appreciated.
If you feel so lead, you may donate via PayPal by clicking here; or you can make your checks/money orders payable to Connecticut River Baptist Church with Apprising Ministries in the memo and send them to:
Connecticut River Baptist Church
P.O. Box 340
Claremont, NH 03743
Further reading