By Ken Silva pastor-teacher on Mar 14, 2013 in AM Missives, Current Issues, Features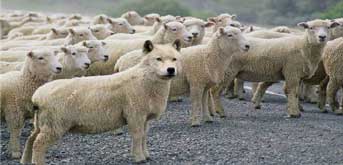 Apprising Ministries has talked much about growing apostasy within evangelicalism. Yet, that's certainly not what you'll hear from Seeker Driven prophet-leaders like Steven Furtick.
We're witnessing such as these beginning to work together more closely with General of the Seeker Driven Army Rick Warren as I showed you e.g.in Steven Furtuck Grows In Stature And Closer To Word Faith Movement.
In that piece you'll see an ad for a conference next month where Furtick, along with his "pastor" Craig Groeschel, will be sharing the platform at this Twelve Conference with bothWarren and Bill Hybels, two of the biggest gurus associated with the Church Growth Movement.
We also see John Ortberg, a purveyor of Contemplative Spirituality/Mysticism a la Richard Foster and Dallas Willard, along with Brian Houston, pastor of the nefarious WF outfit Hillsong Church with pastrix Bobbie.1

The one thing all of these dreamers have is they're far more influenced by the propaganda of the Emerging Church than they even know. The EC's rhetoric fit right in well with the CGM's man-centered philosophy toward the Christian faith.
So, lately we've heard a lot about how Jesus "hung out" with sinners and "partied with them." This is but a shallow attempt to tell people it's okay to be in the church while never quite leaving the world. The devotional to follow from Spurgeon below sets this in proper perspective.
Remember, God tells us that as the last days progress we'll have libertines among us. For example:
For certain people have crept in unnoticed who long ago were designated for this condemnation, ungodly people, who pervert the grace of our God into sensuality and deny our only Master and Lord, Jesus Christ. (Jude 4)
And not only do we have to guard against antinomianism, the Bible warns we'll also have those who wish to do away with the freedom we have in Christ a la the long apostate Roman Catholic Church:
Let no one disqualify you, insisting on asceticism and worship of angels, going on in detail about visions, puffed up without reason by his sensuous mind, and not holding fast to the Head, from whom the whole body, nourished and knit together through its joints and ligaments, grows with a growth that is from God.

If with Christ you died to the elemental spirits of the world, why, as if you were still alive in the world, do you submit to regulations—"Do not handle, Do not taste, Do not touch" (referring to things that all perish as they are used)—according to human precepts and teachings?

These have indeed an appearance of wisdom in promoting self-made religion and asceticism and severity to the body, but they are of no value in stopping the indulgence of the flesh. (Colossians 2:18-23)
Now Charles Spurgeon will clear up why Jesus came as He did, which many misunderstand and take to unbiblical extremes:
For John came neither eating nor drinking, and they say, He hath a devil. The Son of man came eating and drinking, and they say, Behold a man gluttonous, and a winebibber, a friend of publicans and sinners. But wisdom is justified of her children. (Matthew 11:18-19)

Other prophets, when they came, were dressed in rough garments and were austere and solemn in manner. Christ came not so.

He came to be a man amongst men; a feaster with those who feast, an eater of honey with eaters of honey.

He differed from none, and hence he was called a gluttonous man and a wine-bibber. Why did Christ do so?

Why did he so commit himself, as men said, though it was verily a slander? It was because he would have his disciples not regard meats and drinks.

Instead, to ignore false divisions  and live as others do; because this would teach them that it is not that which goes into a man, but that which comes out that defiles him.

It is not what a man eats, with temperance, that does him injury, it is man says and thinks. It is not abstaining meat; it is not the cardinal ordinance of "Touch not, taste not, handle not."

This isn't what makes the fundamentals of our religion, albeit it may be wise to consider at times. Butter and honey Christ ate, and butter and honey may his people eat.

Nay, whatsoever God in his providence gives unto them, that is to be the food of the child of Christ.

Charles Spurgeon
Further reading
Endnotes
http://myhillsong.com/senior-pastors-eldership, accessed 3/14.13. ↩