By Ken Silva pastor-teacher on Jan 30, 2013 in Current Issues, Features, Rick Warren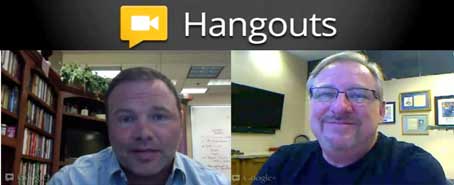 It's really no secret that this online apologetics and discernment ministry (OADM) Apprising Ministries is a leading critic of the sinful ecumenicism of Rick Warren, General of the Seeker Driven Army. ((For further illustration consider Rick Warren Connections, accessed 1-30-13. ))
As a former Roman Catholic and fellow Southern Baptist with Warren I find this kind of compromise nauseating Rick Warren And His Brother, "His Eminence" Timothy Cardinal Dolan Archbishop Of New York.
There's also Man-Centered Methods Of Rick Warren A La Robert Schuller, which further reveals Warren's close ties with the odious blight upon mainstream evangelicalism known as the Church Growth Movement.
Consider the following from Christian apologist Bob DeWaay from his Faulty Premises of the Church Growth Movement: Rick Warren, Robert Schuller, Donald McGavran, and C. Peter Wagner Mislead the Church.
Not only did Rick Warren study under the aforementioned Schuller, but as I showed you previously in Rick Warren On Mentors Like C. Peter Wagner, the New Apostolic Reformation "Apostle" mentored Warren's doctrinal thesis.
Sandy Simpson of the fine OADM Deception in the Church shows us in his The New Apostolic Reformation – What is it and where it is going? that Warren's advisor/mentor at Fuller Theological Seminary was:
C. Peter Wagner! Here is a copy of the FirstSearch Dissertations Abstracts listing:
Title: NEW CHURCHES FOR A NEW GENERATION: CHURCH PLANTING TO REACH BABY BOOMERS. A CASE STUDY: THE SADDLEBACK VALLEY COMMUNITY CHURCH (CALIFORNIA)

Author(s): WARREN, RICHARD DUANE

Degree: D.MIN.

Year: 1993

Pages: 00413

Institution: FULLER THEOLOGICAL SEMINARY, DOCTOR OF MINISTRY PROGRAM; 0790

Advisor: Mentor: C. PETER WAGNER

Source: DAI, 54, no. 03A, (1993): 0967… (source)
As a matter of fact, Simpson actually has Rick Warren's full Church Growth Movement dissertation in his possession. ((http://www.deceptioninthechurch.com/ditc12-10.html#feature, accessed 1-30-13.)) And now we're ready to get into Bob DeWaay's well-documented and insightful piece above.
He begins with God's Word:
They are from the world; therefore they speak from the world, and the world listens to them. We are from God. Whoever knows God listens to us; whoever is not from God does not listen to us. By this we know the Spirit of truth and the spirit of error. (1 John 4:5-6)
Then against this absolute truth DeWaay brings out a quote by Rick Warren:
"It is my deep conviction that anybody can be won to Christ if you discover the key to his or her heart. . . . It may take some time to identify it. But the most likely place to start is with the person's felt needs." ((DeWaay is citing Rick Warren, The Purpose Driven Church, (Grand Rapids: Zondervan, 1995) 219.))
Notice that the argument Warren advances is but a personal opinion, no matter how deep his "conviction" is. DeWaay now contrasts Warren's human wisdom with that of God; and, concerning church growth, he shows:
If we compare what the Apostle John said with what a famous Church Growth2 advocate says, we encounter a problem. John says that the world will not listen to a true, unsullied Christian message. Rick Warren says that anybody can be won to Christ if we discover a message that will interest them through promising to meet their felt needs.

These concepts are contradictory. The Biblical idea is that we must speak God's unchanging message of the gospel whether the world hates us or not: "If you were of the world, the world would love its own; but because you are not of the world, but I chose you out of the world, therefore the world hates you" (John 15:19).

The Church Growth idea is that we must study man (using the latest sociological, psychological, and anthropological insights) to determine how to create a church that will grow and a message that will be popular through appealing to a target audience. Someone is wrong here and I do not think it is the inspired Apostle John. (source)
Exactly, we can trust Holy Scripture; but all the more odd that purported Calvinists like John Piper and Mark Driscoll would become so enamored with the man-centered musings of Rick Warren over the past couple of years.
With this in mind then, I now point you to Christian Post contributor Diana Bridgett and her report today Rick Warren Turns 59; Mark Driscoll, Ralph Reed Tweet Congratulations. She informs us:
Influential pastor Rick Warren, founding and senior pastor of Saddleback Church in Lake Forest, Calif., celebrated his 59th birthday on Monday.

Although Warren didn't mention his birthday to his nearly 900,000 Twitter followers, his wife, Kay, tweeted, "Happy Birthday to the love of my life, @RickWarren! What a guy!!" (source)
I would say it's sure a good thing that Kay Warren feels that way; after-all, both Warrens have told us that God Himself spoke to each of them personally and told them they were to marry. ((http://www.christianpost.com/news/rick-warren-biography-uncovers-rocky-marriage-depression-42115/)) Bridgett also brings out:
Actress Roma Downey tweeted, "@RickWarren: You CAN'T make God stop loving you. because his love for you is based on who HE is, not what YOU do. Happy Birthday Rick!"

And Christian conservative political strategist Ralph Reed tweeted, "Happy birthday, @rickwarren. I appreciate your ministry. Stand firm for the Gospel." (source)
The question is, which gospel is Warren firmly standing for; it's certainly not the Biblical—and only—one. Turns out Elephant Room co-host and emerging ecumenical magisterium member Mark Driscoll would also tweet:

(source)
I wonder; does Mark Driscoll really love Rick Warren enough to call him to repentance for Warren's repudiation of the Lord's Protestant Reformation; and embracing in Christian fellowship those preaching another gospel?
Further reading