By Ken Silva pastor-teacher on Nov 30, 2012 in Current Issues, Features, Rick Warren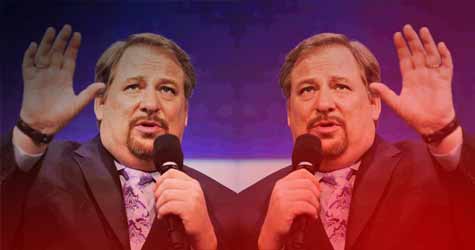 The online apologetics and discernment ministry (OADM) Apprising Ministries has warned you of the recent resurgence of General of the Seeker Driven Army Rick Warren ever since John Piper asked him to be a keynote speaker for the Desiring God Conference 2010.
As I said before, in my opinion, this tragic event was grievous enough in and of itself. Unfortunately, Piper would then go on to make the dangerous and detrimental decision to actually pronounce the sinfully ecumenical megapastor "doctrinal and sound."
So as Warren begins his media blitz again pushing his magnum opus The Purpose Driven Life he has more support backing him in Christian circles than ever before. Piper's regrettable gaffe promoting Rick Warren has now propelled him even into Reformed circles.
From this vantage point on the battlefield, let me now turn your attention to the following clip from Rick Warren's Troubling Statements Re: Homosexual Sin, which is the November 29th edition of the Fighting for the Faith program of Christian apologist Chris Rosebrough of Pirate Christian Radio.
As Rosebrough rightly points out:
Rick Warren is out making the rounds [on secular media] again…

[And] every time he's goes out on the talk show circuit to plug something that he's doing, he leaves a theological wake of destruction in his path.

[mejsaudio src="https://www.apprising.org/wp-content/uploads/2012/11/RoseWarHomo.mp3″]
Further reading