By Ken Silva pastor-teacher on Mar 11, 2012 in AM Missives, Current Issues, Features, Rick Warren, Southern Baptist Convention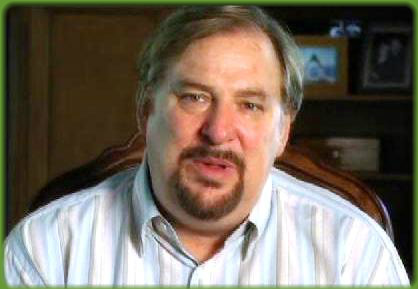 As Apprising Ministries covers the slide into apostasy within mainstream evangelicalism you'll be witnessing an alarming syncretism and alliances one would never have dreamed of even a couple of years ago.
For example, I carefully documented in Rick Warren And Teachings Of Demons that prominent Southern Baptist pastor Rick Warren clearly holds that the apostate Church of Rome, which anathematized the Gospel itself, is part of the Body of Christ and a legitimate expression of the Christian faith.
More on that another time, suffice to say here that this is also the vision of charismatic Southern Baptist Bible teacher Beth Moore as well. In fact, you need to know that this really is the prevailing position of much of the younger sectors of greater Christendom.
We shift slightly now and observe that Rick Warren's become embroiled in a controversy involving Islam. I began my coverage a couple of weeks ago in Rick Warren, Islam, And Jim Hinch after personally speaking with Hinch, who was under the impression that Warren believed Christians and Muslims believe in the same God.
The conflict starts with free lance reporter Jim Hinch's report Rick Warren builds bridge to Muslims, which ran in the Orange County Register. The story spoke of a "joint effort" between Saddleback Church and the Islamic Center of Southern California (ICSC):
informally dubbed King's Way, caps years of outreach between Warren and Muslims… At [a] dinner, Abraham Meulenberg, a Saddleback pastor in charge of interfaith outreach, and Jihad Turk, director of religious affairs at a mosque in Los Angeles, introduced King's Way as "a path to end the 1,400 years of misunderstanding between Muslims and Christians." (Online source)
Interestingly enough, the ICSC itself is carrying Hinch's story Rick Warren builds bridge to Muslims. At first glance this would all seem simple enough; a report of a dinner at Saddleback Church where Turk and Meulenberg (pictured below) present their joint effort involving a document they'd written called the King's Way:

However, as I then showed you in Rick Warren, Ed Stetzer, And Watchbloggers, Warren denies the conclusions Jim Hinch drew in his initial OC Register report; and further stated:
Christians have a fundamentally different view of God than Muslims. We worship Jesus as God. Muslims don't. Our God is Jesus, not Allah. (Online source)
The confusion really began to grow when I brought you a small section from what I was told is the King's Way document in Apprising Ministries Exclusive On Rick Warren, Jim Hinch, And Islam:
I. WHO: we believe in ONE GOD:

1. God is one (Mark 12:29; Muhammed 47:19)

2. God is the Creator (Genesis 1:1; Al Shura 42:11)
directs the Washington Journalism Center at the Council for Christian Colleges and Universities. He writes this weekly column for the Scripps Howard News Service.

Mattingly's father was a pastor and his mother is a language arts teacher. Thus, it's no surprise that Mattingly is a journalist and teacher who focuses on religion and that he continues to study both writing and religion. (Online source)
In his piece Mattingly quotes what he says is an email from Rick Warren who absolutely insists that:
"Neither I, nor my staff, had ever seen such a document UNTIL the article mentioned it. It wasn't created or even seen by us. … Saddleback church as a church was not involved,"… (Online source)
So this story takes on yet another twist. We have no reason to doubt Terry Mattingly received the email from Rick Warren cited above. However, it only serves to bring up more questions. What does Rick Warren mean by staff? He says, "It wasn't created or even seen by us." Who then would be the "us" to which Warren refers?
Is Abraham Meulenberg, listed in the article as a Saddleback pastor, really not part of this "staff?" What exactly is this King's Way, which was presented during a dinner at Saddleback Church? And why all ambiguous language, which is so vague it quite easily allows for someone to interpret that this document is speaking of the same God.
Take for example, that's how it was seen by Jim Hinch, by at least some at the ICSC, and then there's On Islam. Before quoting from Hinch's OC Register piece, they opened their own coverage of King's Way Unites US Evangelicals, Muslims by stating:
Overcoming decades of misunderstanding, Muslims and evangelical Christians in the Orange County in California are establishing new partnerships that focuses on the principles both faiths share. (Online source)
Yet now Rick Warren has issued On Responding To False Accusations where he takes another shot at the integrity of veteran freelance reporter Jim Hinch and then levels an ad hominem attack directed at me:
Predictably, to defend himself after my interview corrected his errors, the Orange County Register reporter released a segment of the so-called "document" to the I-hate-Saddleback bloggers – giving them a supposed smoking gun. Unfortunately, he forgot to ask if any Saddleback pastors had actually signed or even seen this paper.

We had not! But now we've heard that there will be a second article this Sunday in the Register giving a platform and legitimacy to attackers who didn't know the facts either. So don't be surprised if it's wrong again. (Online source, emphasis mine)
The record will show that I was the one who initially published the segment in question. Sorry to disappoint Rick Warren, but I don't hate him, nor do I hate anyone at Saddleback Church. Now I know Rick Warren seems somewhat of a "teflon" pastor where no charge can stick to him, but perhaps now he's finally gone too far.
Maybe it's time for someone to begin looking more closely at Warren's own conduct here, as well as the words he's using in this sad situation. No Saddleback pastors "signed or [had] even seen this paper?" Let's consider the following from Jihad Turk, whom Rick Warren refers to "a our Muslim friend," and even links to himself:
When I was approached almost two years ago by Saddleback pastor Abraham Meulenberg who expressed interest in exploring ways that we can bring our communities together in friendship, I welcomed the initiative. (Online source, emphasis added)
As I get set to close this out, for now, I leave aside the alleged King's Way document itself, and instead, point out that Warren's Muslim friend seems to contradict his statement about no Saddleback pastors being involved. Well, which is it? So, I guess we now even have to ask: What does Rick Warren mean by pastor?
Have we headed into Bill Clintonesque double speak? I'm afraid it's about to get worse for Rick Warren; I point you now to Jim Hinch's follow up report released today. Among other things, in Effort to reach out to Muslims stirs outcry, note carefully what Hinch tells us about Saddleback Church concerning his original report:
In a series of phone conversations Feb. 27, David Chrzan, Warren's chief of staff, told this reporter and a Register editor that the story was factually correct except in its statement that Warren believes Christians and Muslims worship the same God. It would be more accurate to state that Christians and Muslims both believe in one God, Chrzan said.

Chrzan asked that the Register publish a correction to the story but later withdrew the request. (Online source, emphasis mine)
One would think David Chrzan would be part of the "staff" Rick Warren referred to above. And Hinch's own testimony is that his initial report was "factually correct" according to Chrzan, who tells us himself that he's a"pastor" and "Chief of Staff & Communications Navigator at Saddleback Church":
Forget the idea of whether Muslims and Christians "worship" the same God and any charge of Chrislam. Here they only serve as rabbit trails. This a key point: If Jim Hinch's story really is factually correct, then there would be a King's Way document; and further, at least one other Saddleback pastor also knew about this King's Way:
Tom Holladay, associate senior pastor at Saddleback, said the outreach to Muslims is part of Saddleback's PEACE Plan, a wide-ranging effort to solve major world problems by mobilizing governments, businesses and faith communities.

"This is us serving our own community with Muslims here in Orange County," said Holladay. "We realize we don't agree about everything and we're very open about that. … You just recognize the differences and recognize the points where you can work together." (Online source)
To get to the bottom of this, someone needs to sit Rick Warren down and make him define the words he's using.
See also:
JAMES ROBISON AND RICK WARREN WORKING TO REVERSE THE PROTESTANT REFORMATION
JOHN PIPER, RICK WARREN & FOSTER-WILLARDISM