By Ken Silva pastor-teacher on Feb 16, 2012 in AM Missives, Current Issues, Features, Joel Osteen, Southern Baptist Convention, Word Faith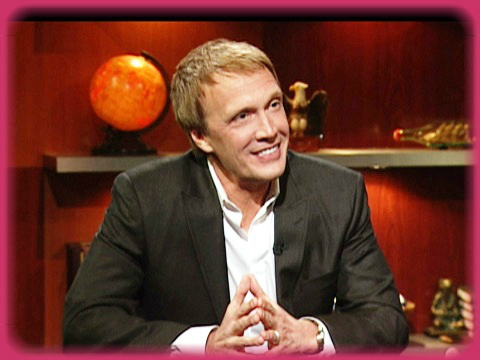 Apprising Ministries has been warning you for quite some time now that Word Faith prosperity preachers are moving closer to the very mainstream of contemporary evangelicalism.
Earlier today I showed you in Emerging Ecumenical Evangelephants And The Word Faith Movement that former Gospel Coalition member James MacDonald and current Gospel Coalition member Mark Driscoll are actually helping to facilitate this.
Likely you know that in ER2 they gave trinitarian-modalist Word Faith preacher T.D. Jakes a pass and mainstreamed him into the evangelical community.
And then his dutiful disciple Prophet-Pastor Steven Furtick has already told us that he believes Jakes' friend Joel Osteen Is A Great Man Of God.
Well, this kind of corrupt cross pollination has actually been going on for quite some time; and it's even been happening in the Southern Baptist Convention.
For example, a couple of years ago in Ed Young, Jr U.B.U. And Promote Word Faith Preachers I told you that at his Creative Church Conference 2010 Southern Baptist megapastor Ed Joung, Jr featured T.D. Jakes as well as another TBN Word Faith favorite Jentezen Franklin.
In Ed Young, Jr.'s C3 2012 Conference: Just Another Seeker-Driven Line-up by Christian Research Network correspondent Erin Benziger of Do Not Be Surprised… informs us:
This week's entertainment comes to us via Ed Young, Jr., Fellowship Church, and the C3 2012 Conference. If you so desire, you can view the evening session and worship online. Past speakers at this event have included such now-household names as "Bishop" T.D. Jakes, Joyce Meyer, Brian Houston of Hillsong Church and of course, Steven Furtick.

In fact, if I'm not mistaken, I believe it is now considered grounds for public rebuke if one fails to invite young Prophet-Pastor Steven Furtick to speak at one's conference…

Ed Young, Jr.'s 2012 C3 Conference features many of the usual names. Furtick is of course included, along with fellow Seeker-Driven and quasi-Word Faith teachers like Kevin Gerald, Steve Munsey and Stovall Weems… (Online source)
Now watch the nauseating display below as Ed Young, Jr. pays his homage to WF tycoon Joel Osteen:
[mejsvideo src="https://www.apprising.org/wp-content/uploads/2012/02/Ed-and-Joel.mp4″ width=640 height=360]
See also:
BUT SOUTHERN BAPTISTS SAY OK TO "BISHOP" T.D.JAKES
SBC PASTOR ED YOUNG JR IN LUXURY COVER-UP? *UPDATED*