By Ken Silva pastor-teacher on Jan 24, 2012 in Current Issues, Features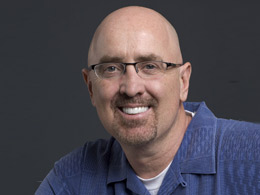 UPDATE: THERE'S MORE TO THE RESIGNATION OF JAMES MACDONALD FROM GOSPEL COALITION
Apprising Ministries wants you to know that on the eve of the Elephant Room II James MacDonald has telegraphed one of his punches.
With this resignation we really do get a cleaer picture of the ecumenical direction in which ER II is heading.
I point you now to a post today by D.A. Carson and Tim Keller:
Earlier today on his blog, James MacDonald publicly announced his resignation as a Council member of The Gospel Coalition. James was one of our founding members, and we would like to thank him and Harvest Bible Chapel warmly and publicly for their years of service and support. As the reason for his departure, James notes that he "has very different views on how to relate to the broader church."

He added, "I believe their [TGC's] work will be assisted by my absence, given my methodological convictions." We acknowledge that James feels called of God into these spheres, and we wish him well in his far-reaching endeavors, and many years of ministry both faithful and fruitful. (Online source)
The post by James MacDonald to which they refer is Why I Resigned From The Gospel Coalition. He begins by telling us, "D.A. Carson came to our church offices" and there he "shared his vision for The Gospel Coalition."
MacDonald then continues with some telling information concerning his obvious drift:
Though never entirely comfortable with the title 'reformed,' and unable to score higher than 3.8 on the "C" test, I believe in these important biblical distinctions as protections against a man-centered gospel.

I also believe strongly that local pastors benefit from an association that holds a high standard for churches in preserving—even contending for—sound theology.
(Online source, emphasis mine)
Well, he certainly seems to have gotten over being concerned about that as MacDonald's "Furtigetical Ring Kissing" at Code Orange De-vival and budding bromance would indicate. Finally, MacDonald muses:
I have very different views on how to relate to the broader church and how the gospel must impact every relationship. I don't want my minor role on the Council to hinder their work as a whole or to give the impression they agree with all God has called me to do. (Online source)
O, I don't doubt they do have very different views; but one thing is clear: God didn't call James MacDonald to mainstream heretics like Word Faith mogul T.D. Jakes or the man-centered non-gospel Furtickism of Prophet-Führer Steven Furtick.
See also:
JAMES MACDONALD, T.D. JAKES & THE TRINITY
STEVEN FURTICK, JAMES MACDONALD, AND JOEL OSTEEN
GOSPEL COALITION COUNCIL MEMBER JAMES MACDONALD LOVES PERRY NOBLE