By Ken Silva pastor-teacher on Jan 23, 2012 in Current Issues, Features, Steven Furtick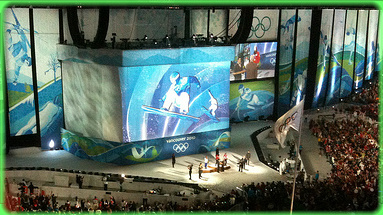 Apprising Ministries is doing what we can to draw attention to the New Downgrade No-Controversy happening within evangelicalism and growing syncretism as spiritual blindness and apostasy increase.
Unfortunately, at a time when the church visible could desperately use one, I'm afraid there doesn't appear to be a Charles Spurgeon arising.
In pieces like Word Faith Heretics Like Creflo Dollar Draw Nearer To Evangelical Acceptance and Word Faith Heretic Cindy Trimm Receives Award From Billy Graham Evangelistic Association you get a good idea of just how far down the grade they are within apostatizing and spiritually spineless evangelicalism.
For a vivid illustration we need only look at the Furtickism I discussed e.g. in Word Faith Pastrix Christine Caine Preaches Sunday Morning Sermon For Steven Furtick and Steven Furtick Bringin' On Word Faith And The Pastrixes, where I began to introduce you to this Furtickism, which looks to be a new move.
However, it's not a move of God; but I think after Friday night's Code Orange De-vival you will see Furtickism slither throughout the younger sectors of mainstream evangelicalism and the whacked Word Faith movement. Keep in mind what actually happened that night in one of the fastest growing ostensibly mainstream evangelical churches in the United States.
Prophet-Führer Steven Furtick excitedly introduced heretical modalist Word Faith mogul T.D. Jakes as "The Greatest Preacher Of Our Time" to a cheering crowd. That's because Furtickism is a unique hybrid of the Seeker Driven aka attractional church growth model, which adds to it the charismania of the Word Faith movement—along with its acceptance that a church may be headed by a female pastrix.
So, against this background of the heresies inherent within Furtickism, we now point you to apologist Chris Rosebrough of Pirate Christian Radio who masterfully handled the coverage of the Heresy Olympics at the recently concluded Code Orange De-vival. It was quite the apostasia-palooza clearly revealing that the spiritually obtuse Steven Furtick's certainly no prophet of God.
In this clip form his Fighting for the Faith program Rosebrough brings us the shocking must-hear results from the Code Orange Medal Ceremony:
See also:
T.D. JAKES BRINGS ON THE PASTRIXES
T.D. JAKES IN HIS NATURAL TBN HABITAT
MEGACHURCH PASTORS JOEL OSTEEN AND T.D. JAKES UNITE AND WHY YOU SHOULD CARE