By Ken Silva pastor-teacher on Jan 14, 2012 in Current Issues, Features, Roman Catholicism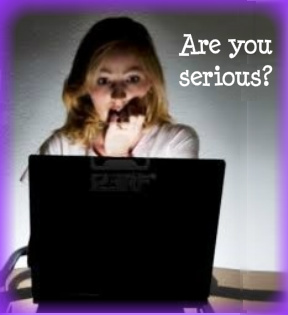 Apprising Ministries will now introduce the Body of Christ to an epidemic disease in the visible Christian Church that just might come to be referred to as: "Me-no-wanna-see-i-tus."
Having been an SBC pastor since 1994, this illness is particularly evident concerning my ongoing look at the growing influence of decidedly anti-Reformation Contemplative Spirituality/Mysticism (CSM) within the Southern Baptist Convention, which is the largest so-called "Protestant" evangelical denomination in the United States.
I recently showed you in The Roman Catholic Church Now A Christian Denomination? and The Push For A Roman Catholic Denomination And The SBC's Russell Moore that the sickening syncretism going on in spiritually spineless evanjellyfish is really that bad.
Actually, in the latter piece you'll even see that Moore, Dean of the School of Theology and Senior Vice-President for Academic Administration at The Southern Baptist Theological Seminary, includes Mother Teresa among good Christian role models.
He's hardly the only one in the SBC who holds it. For example back in May of this year Kay Warren, whose husband Purpose Driven Pope Rick Warren captains the Southern Baptist flagship Saddleback Church, tweeted the following quote from the mystic Roman Catholic nun:
(Online source)
As I already showed you in Rick Warren, Mother Teresa, And "All You Need Is Love", Rick Warren himself is a Protholic who speaks of Mother Teresa in saintly terms. Consider the below tweet from a year ago:
(Online source)
Ever the promoter, the link takes us to Time magazine's Special Commemorative hardcover book Mother Teresa: The Life and Works of a Modern Saint, with introduction by Rick Warren. If you've read it, as I have, you'll quickly see from his introduction that Rick Warren does indeed hold up Mother Teresa as an ultimate Christian example.
However Mother Teresa, who even took her name after the emotionally troubled Roman Catholic mystic Teresa of Avila, was a slave to a false gospel as you'll clearly see in The Myth of Mother Teresa by well-respected Reformed Christian blogger Tim Challies. Now there appears to be more bad news as evidenced in Tainted Saint: Mother Teresa Defended Pedophile Priest:
The death of journalist and polemicist Christopher Hitchens last month gave those familiar with his work a chance to revisit one of his more controversial subjects: the Albanian nun Agnes Gonxha Bojaxhiu, better known to the world as Mother Teresa. In his 1997 book, The Missionary Position: Mother Teresa in Theory and Practice, Hitchens argued that the "Saint of Calcutta," who founded and headed the international Missionaries of Charity order, enjoyed undeserved esteem.

Despite her humanitarian reputation and 1979 Nobel Peace Prize, Mother Teresa had set up a worldwide system of "homes for the dying" that routinely failed to provide adequate care to patients, Hitchens argued — an appraisal shared by The Lancet, a respected medical journal. Mother Teresa also associated with, and took large sums of money from, disreputable figures such as American savings-and-loan swindler Charles Keating and the dictatorial Duvalier family of Haiti.

Notwithstanding these black marks on an otherwise sterling reputation, Mother Teresa — who died in 1997 and is now on the fast track to a formal proclamation of sainthood by the Vatican — was never known to have been touched by the scandal that would rock the Roman Catholic Church in the decade after her death: the systematic protection of child-molesting priests by church officials.

Yet documents obtained by SF Weekly suggest that Mother Teresa knew one of her favorite priests was removed from ministry for sexually abusing a Bay Area boy in 1993, and that she nevertheless urged his bosses to return him to work as soon as possible. The priest resumed active ministry, as well as his predatory habits. Eight additional complaints were lodged against him in the coming years by various families, leading to his eventual arrest on sex-abuse charges in 2005.

The priest was Donald McGuire, a former Jesuit who has been convicted of molesting boys in federal and state courts and is serving a 25-year federal prison sentence. McGuire, now 81 years old, taught at the University of San Francisco in the late 1970s, and held frequent spiritual retreats for families in San Francisco and Walnut Creek throughout the 1980s and 1990s. He also ministered extensively to the Missionaries of Charity during that time.

In a 1994 letter to McGuire's Jesuit superior in Chicago, it appears that Mother Teresa acknowledged she had learned of the "sad events which took [McGuire] from his priestly ministry these past seven months," and that McGuire "admitted imprudence in his behavior," but she wished to see him put back on the job. The letter was written after McGuire had been sent to a psychiatric hospital following an abuse complaint to the Jesuits by a family in Walnut Creek.

"I understand how grave is the scandal touching the priesthood in the U.S.A. and how careful we must be to guard the purity and reputation of that priesthood," the letter states. "I must say, however, that I have confidence and trust in Fr. McGuire and wish to see his vital ministry resume as soon as possible."

The one-page letter comes from thousands of pages of church records that have been shared with plaintiffs' attorneys in ongoing litigation against the Jesuits involving McGuire. (The documents were also shared with prosecutors who worked on his criminal cases.) It is printed on Missionaries of Charity letterhead but is unsigned, and thus cannot be verified absolutely as having been written by Mother Teresa. Officials in the Missionaries of Charity and the Jesuits did not respond to requests for comment on its provenance.

Yet statements throughout the letter point to Mother Teresa as the author. The writer speaks of "my communities throughout the world" and refers by name to Mother Teresa's four top deputies, calling them "my four assistants." Rev. Joseph Fessio, a Jesuit and former University of San Francisco professor who knew Mother Teresa, said the reference to her assistants is an "authentic" aspect of the letter.

The letter could have an impact on the near-complete process of canonizing Mother Teresa… (Online source)
See also:
JAMES ROBISON AND RICK WARREN WORKING TO REVERSE THE PROTESTANT REFORMATION
SBC'S BETH MOORE MERELY PRETENDING TO BE PROTESTANT
BETH MOORE AND JOHN PIPER LEAD LECTIO DIVINA-LITE AT PASSION 2012