By Ken Silva pastor-teacher on Dec 28, 2011 in AM Missives, Beth Moore, Current Issues, Features, Southern Baptist Convention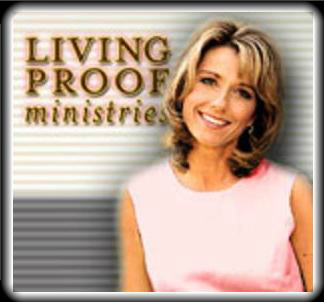 In recent articles like Southern Baptist Convention Using More Counter Reformation Contemplative Spirituality and Alabama Baptist Convention (SBC) Encourages You To Learn Lectio Divina From Apostate Tony Jones here at Apprising Ministries I've been documenting the infestation of corrupt Counter Reformation Contemplative Spirituality/Mysticism (CSM) into the Southern Baptist Convention.
Frankly, it appears to me that milquetoast leaders in the largest Protestant denomination in the United States are attempting to purge themselves of the teachings of Church Reformers like John Calvin so they can make way for the Counter Reformation spirituality—so-called Spiritual Formation—of Southern Baptist minister Dallas Willard.
It needs to be emphasized here again that CSM guru Willard believes in, and also teaches, the very same neo-Gnosticism as does his spiritual twin—Living Spiritual Teacher and Quaker mystic Richard Foster. As I told you in Evangelicalism Now Reaping What It Has Sown, no less an authority than Emergent Church guru Brian McLaren long ago told you they were "key mentors" of the Emerging Church.[1]
The point being, the EC is fruit of the CSM neo-Gnosticism of this dubious duo. Well, it's way past time that SBC leaders at these state conventions realized, at best, this cult of Foster-Willardism produces the sinful ecumenicism you'll see below from the SBC LifeWay-sponsored Beth Moore; and at worst, the heretical Fuller Theological Cesspool Seminary prof Dr. Tony Jones and the Love Wins mythology of apostate Rob Bell.
Yet the SBC continues to inject itself with the leaven of those who dabble in, and peddle, this spurious spirituality, which is openly hostile to the proper Christian spirituality of sola Scriptura. Is it really any wonder now—as this quickly spreads throughout the lump of the mainstream of the church visible—that most of evangelicalism is really merely pretending to be Protestant?
The clips of Beth Moore to follow come from her 2002 series Believing God (BG), which as you can see below is still promoted by the SBC arm Lifeway:
Being that this LifeWay-sponsored BG Online Bible Study is from years ago, we are safe to assume that the SBC does not feel what you're about to hear from Beth Moore is out of line with this evangelical Protestant denomination. O yes we know, Moore is hyper-charismatic while claiming that she's receiving direct personal revelations from God and considers the apostate Roman Catholic Church merely a Christian denomination.
However, at least we also know that she's not one of those icky Calvinist boogeymen. For you see, that's just got to go from the Slowly Becoming Catholic. Against this backdrop I now bring to your attention a post by Elizabeth Prata called Beth Moore says God lifted her into another dimension & showed her the church through Jesus's eyes, which contains the video clip below and the transcription to follow:
[mejsvideo src="https://www.apprising.org/wp-content/uploads/2012/02/God-Shows-Beth-Moore-A-Vision-Of-The-Church-In-The-Dimension-Jesus-Sees-It-flv.mp4″ width=640 height=360]
Transcription: "… to beg to differ with people that are ten times smarter than I am. But I want to say to you I see something different than that. I see God doing something huge in the body of Christ. I do not know why I have had the privilege to get to travel around, see one church after another…one group of believers after another, interdenominationally, all over this country, but I have gotten to see something that I think is huge.

And I'll also suggest to you I am not the only one. And tonight I'm going to do my absolute best to illustrate to you something that God showed me out on that back porch. He put a picture…I've explained to you before I am a very visual person…so He speaks to me very often of putting a picture in my head.

And it was as if I was raised up looking down on a community, as I saw the church in that particular dimension– certainly not all dimensions, not even in many, but in what we will discuss tonight, the church, as Jesus sees it, in a particular dimension." (Online source)
Let me point out that I happen to have this BG series so I know this isn't taken out of context. To anyone but the Moore-ites blinded by devotion to Beth the following is crystal clear: 1) Moore is speaking of the universal Church, i.e. the Body of Christ; 2) she's claiming extra-biblical revelation via a literal vision God showed her, and 3) it enabled her to see the Church "as Jesus sees it." There's simply no way around this, period.
It's very important you keep that in mind as you watch this next video clip, which is taken from a section after God Himself allegedly gave Beth Moore a literal vision that afforded her the ability in a "particular dimension" to see the Body of Christ "as Jesus sees it." Now watch as Moore illustrates the "something different" she sees "God doing" in the Church, i.e. "the body of Christ." You'll see she includes the Roman Catholic Church:
[mejsvideo src="https://www.apprising.org/wp-content/uploads/2012/02/Beth-Moore-Gods-Vision-For-The-Church-Includes-The-Roman-Catholic-Church.mp4″ width=640 height=360]
And so we realize that apparently Beth Moore has been elevated to the status of her fellow Southern Baptist, PDL Pope Rick Warren, in being able to decree and declare that the Protestant Reformation is officially over. Now you may remember my earlier article Rick Warren And Purpose Driven Roman Catholics; as well as recall that the PDL Pope issued the following Bull:
"I see absolutely zero reason in separating my fellowship from anybody."[2]
I have to wonder, do people really not see that this puffed-up pronouncement places Rick Warren completely at odds with God's Protestant Reformers? Yes, you heard me correctly; I'm absolutely saying that Jesus sent these Reformers to return His Church to the Biblical faith which He had taught His own Apostles from the very beginning.
Finally, specifically concerning the apostate Church of Rome, Rick Warren has stated on the public record:
"The small group structure is the structure of renewal in every facet of Christianity — including Catholicism." (Online source, emphasis mine)
"Now I don't agree with everything in everybody's denomination, including my own. I don't agree with everything that Catholics do or Pentecostals do, but what binds us together is so much stronger than what divides us," he said. "I really do feel that these people are brothers and sisters in God's family. I am looking to build bridges with the Orthodox Church, looking to build bridges with the Catholic Church,…." (Online source, emphasis mine)
"Most readers will be surprised to learn that the largest international network is…the Christian Church. The Church, in all its expressions—Catholic, Evangelical, Pentecostal, Protestant and many others—has 2.3 billion followers." (Online source, emphasis mine)
The question becomes: Is God really now ok with the Roman Catholic Church anathematizing His Gospel?
___________________________________________________________________________
End notes:
[1] http://www.brianmclaren.net/archives/000271.html, accessed 12/28/11.
[2] http://bit.ly/vETcpu, accessed 12/28/11.
See also:
BETH MOORE RECOMMENDS "JESUS CALLING" BOOK CLAIMING DIRECT DIVINE REVELATION
BETH MOORE PRAISES BROTHER LAWRENCE AND OBSCURES THE REFORMATION
JAMES ROBISON AND RICK WARREN WORKING TO REVERSE THE PROTESTANT REFORMATION