By Ken Silva pastor-teacher on Oct 24, 2011 in AM Missives, Contemplative Spirituality/Mysticism, Current Issues, Features, Rick Warren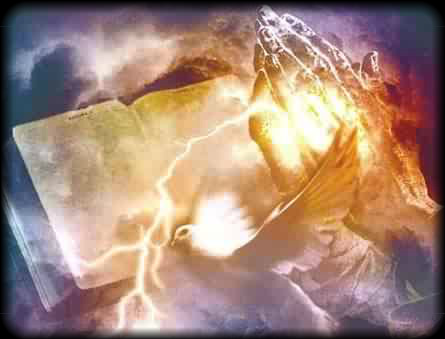 Evangelicals are quick to praise Charles Spurgeon, who stood tall for the purity of God's Gospel during the Downgrade Controversy.
Unfortuntely, there really doesn't seem to be any Spurgeon on the horizon today in what's truly is a New Downgrade No-Controversy With Its Apostles Of Unbelief.
Spurgeon reminds you what squishy evangelical leaders have forgotten concerning the pletora of false teachers littering the landscape of the church visible right now.
False prophets don't simply announce themselves as such; and they most certainly don't like being exposed:
"The preachers of false doctrine dislike nothing more than the premature detection of their doings. Only give them time enough to prepare men's minds for the reception of their 'new views,' and they are confident of success. They have had too much time already, and any who refuse to speak out now must be held to be 'partakers of their evil deeds.'"

"As Mr. Spurgeon says, 'A little plain-speaking would do a world of good just now. These gentlemen desire to be let alone. They want no noise raised. Of course thieves hate watch-dogs, and love darkness. It is time that somebody should spring his rattle, and call attention to the way in which God is being robbed of his glory and man of his hope.'" (Online source)
With neo-Gnostic private "revelations" becoming the norm now within evangelicalism, Apprising Ministries begins with the incontrovertible fact that emphasis on so-called "Christian" mystic traditions was a core doctrine of the theology of the Emerging Church from its very inception circa 1997.
Corrupt Contemplative Spirituality/Mysticism (CSM), as taught by gurus Dallas Willard and his spiritual twin Living Spiritual Teacher and Quaker mystic Richard Foster, slithered into Young Adult and Youth ministries as so-called Spiritual Formation. Little wonder, for that dubious duo were key mentors of the EC.
The crown jewel of CSM is a supposed spiritual discipline known as Contemplative/Centering Prayer (CCP); however, this is actually a form of meditation while in an altered state of consciousness—i.e. transcendental meditation—lightly sprayed with Christian terminology. No way around it; warped "wordless" prayer.
In other words, Biblically it's not prayer at all. With this in mind I point you to the segment below by Christian apologist Chris Rosebrough from his October 10th, 2011 Fighting for the Faith radio program. This all came about because of Rick Warren Ministry Recommends Mantra Centering Prayer.
Well, for a couple of days; then in his typical "does he, or doesn't he believe" style, the article discussed in that prior piece vanished suddenly without explanation. Rosebrough tells us of the F4tF segment to follow:
I play a 2008 interview with Thomas Keating, one of the three Cistercian Monks responsible for creating Centering Prayer.  In that interview Keating explains how the goal of Centering Prayer is to discover that YOU ARE GOD.

Knowing this, my question is, "Why on Earth would an article about Centering Prayer have ever been posted at Rick Warren's site?"  Warren claims he is a Calvinist and a admirer of Jonathan Edwards.

That being the case, how is it possible for an article that teaches a mystical practice developed by Roman Catholic monks that has as its goal that a person would achieve the understanding that they are god ever be approved for publication on a website that is read by hundreds of thousands of pastors around the world?

I hope that we get an explanation from Rick Warren.  But, I wouldn't bet on it. (Online source)
Rosebrough's right; today in timid pouty postmodern evanjellyfish, there's nearly no one left with any spiritual backbone who will demand we have explanations for such things now affecting so many.
See also:
CONTEMPLATIVE SPIRITUALITY/MYSTICISM INVADES EVANGELICALISM WITH RICK WARREN AND KAY WARREN LEADING THE CHARGE
GOSPEL COALITION COUNCIL MEMBER TIM KELLER AND CONTEMPLATIVE PRAYER