By Ken Silva pastor-teacher on Oct 24, 2011 in Contemplative Spirituality/Mysticism, Current Issues, Features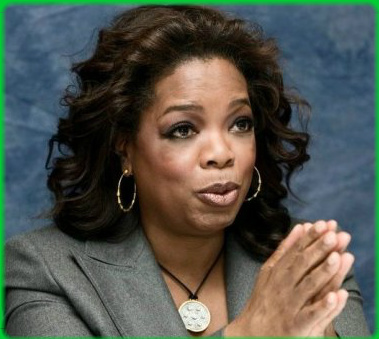 Here at Apprising Ministries I'm occasionally asked if Oprah Winfrey is a Christian.
The short answer is: We have no real reason whatsoever to believe that she is.
Also, this Associated Press piece Winfrey meditates with women during Iowa visit from this weekend gives us more indication as well.
Sadly, this type of transcendental meditation—at this school even wapring the minds of children— is already slithering into evangelicalism:
Oprah Winfrey meditated with more than 400 women in southeastern Iowa and  also talked to students about her spiritual journey.

Suzanne Stryker says she was among the women participating in the  transcendental meditation Wednesday at the Maharishi School in Fairfield. She  says no one in the meditation group knew the TV personality was going to be  there until Winfrey, who heads the OWN television network, arrived with a film  crew.

The private Maharishi School specializes in "consciousness-based education"  for kindergarten through 12th grade… (Online source, emphasis mine)
See also:
OPRAH WINFREY SPEAKING AS A CHRISTIAN
NO BOUNDARIES IF YOU LOVE "JESUS"