By Ken Silva pastor-teacher on Sep 23, 2011 in Current Issues, Features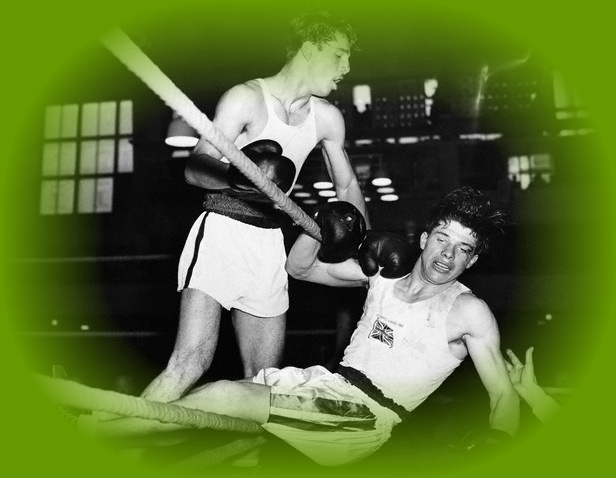 The online apologetics and discernment work Apprising Ministries continues proclaiming to you plainly that the mainstream of the evangelical community is sinking into what seems to be a New Downgrade No-Controversy.
Frankly, it almost appears to me that sometimes I'm documenting the great falling way; but this much is certain [pause to let postmoderns wince], we are—at the very least—in the midst of a great falling away.
With this in mind then, I introduce you to another Seeker Driven establishment called GUTS Church (GC) in Tulsa, OK. GC happens to be headed up by pastor Bill and pastrix Sandy Scheer so you already know that it's in open rebellion against God:
One of the programs at GC is something called Sub30:
And one of the ways GC has gone about "targeting college students" is Fight Night:
In fact, just yesterday Sub30Tulsa tweeted:
Now News on 6 Tulsa is reporting that Former TU Linebacker Dies After Unsanctioned Boxing Event At Tulsa Church:
News On 6 tells us:
Former Tulsa Golden Hurricane linebacker George Clinkscale died Wednesday night after participating in an unsanctioned amateur boxing match held at Guts Church in Tulsa, Oklahoma.

The fights are targeted to young adults 18 – 30 years old, and promoted online as part of their "Sub 30" ministry.

GUTS held Wednesday's match in the parking lot and promoted it with billboards, but it passed under the radar of the state authorities who oversee amateur boxing.

Now they're looking into the death of Clinkscale, who within minutes of his match was critically ill and died shortly after arriving at St. Francis Hospital.

According to a press release sent out by Guts Church, Clinkscale began cramping during his fight and asked EMSA personnel that were on site for IV hydration.

"We are deeply saddened by the passing of George Clinkscale," the press release said. "We join George's many friends in mourning his passing. Our hearts and prayers are with his family and friends.

This was the sixth time that Guts Church had held a boxing event, billed on their website as "Guts Fight Night VI." According to a tweet sent out by Guts Church pastor Bill Scheer, there were 12 fights set to take place during the event.

In order for an amateur boxing event to be held in the state of Oklahoma it must be sanctioned by USA Boxing, the governing body approved by the State Athletic Commission in 1999. USA Boxing is the only sanctioning body authorized to sanction amateur events in the state of Oklahoma.

Joe Miller of the Oklahoma State Athletic Commission said that after making contact with president of the Local Boxing Committee of USA Boxing Jack McCann, he was informed that the committee was unaware that the event was taking place.

"It was billed as being an amateur event. [McCann] said they had no knowledge of that event and have never had knowledge of it," Miller said. "By virtue of that, this has been billed as an illegal event, which I've had to take action against by law"…

 The medical examiner will determine the cause of Clinkscale's death. The athletic commission says the Attorney General's office will handle the state investigation of the boxing match and determine whether the church that promoted it should face prosecution. (Online source)
Another reason this centered on the self (cf. 2 Timothy 3:2) Church Growth Movement is so dangerous.
HT: Phil Johnson
See also:
ACCUSERS OF "BISHOP" EDDIE LONG BREAK SILENCE
JACKSONVILLE BEREAN BAPTIST "PEEPING PASTOR" SECRETLY VIDEOTAPED GIRLS CHANGING