By Ken Silva pastor-teacher on Sep 22, 2011 in AM Missives, Current Issues, Features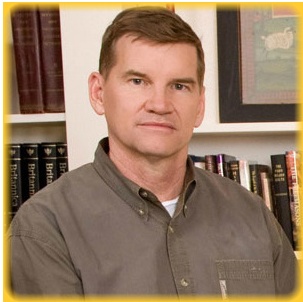 Apprising Ministries files this one under:
You Really Just Can't Make This Stuff Up.
Ted Haggard is the disgraced former head of the National Association of Evangelicals, which I realize may even be redundant, and has been a prophet in New Apostolic Reformation.
Now yesterday in Pastor Ted Haggard to Appear on ABC's 'Celebrity Wife Swap' Paulette Cohn of xfinity news tells us:
Pastor Ted created a media storm when he admitted to "sexual immorality" with a male prostitute and to purchasing crystal meth. Now this disgraced man of the cloth is going to be put to the test on "Celebrity Wife Swap."

The producers of the ABC series confirmed to People magazine today that Ted Haggard and his wife Gayle will be appearing on the upcoming celebrity version of the popular original ABC series.

The Haggards are reported to be swapping wives with Gary Busey, whose recent appearances on reality TV include "Celebrity Rehab" and "The Celebrity Apprentice." (Online source)
You may remember Ted Haggard founded the New Life Church in Colorado Springs, Colorado where he was senior pastor until a homosexual male escort named Mike Jones made allegations concerning Haggard.
Jones said Haggard had not only paid him for drugs but also for sex. Haggard did end up resigning as president of the National Association of Evangelicals amidst the resulting scandal. His wife Gayle stood by his side.
Cohn continues:
Since the scandal, Pastor Ted has appeared on numerous TV shows including "Dateline NBC," "20/20" and he allowed HBO to follow him for the documentary "The Trials of Ted Haggard," the story of his life after his downfall.

In 2011, the man who publicly condemned homosexuality, told GQ magazine, "I think that probably, if I were 21 in this society, I would identify myself as a bisexual."

These days, Haggard is the pastor of St. James in Colorado Springs. (Online source)
Ted Haggard also seems to have changed his tune re. the deviant lifestyle of homosexuality as well. As I said before, sad stories like this one or The Pastor And The Honey-Soaked Naked Girls really aren't new.
However, now things like will be revealed by the Lord with increasing rapidity.
See also:
TONY JONES ARGUES FOR OPEN MARRIAGE AND POLYAMORY
DID PERRY NOBLE LIE? JAMES MACDONALD SAYS NO
BEREAN BAPTIST PASTOR TOM NEAL INSISTS "PEEPING PASTOR" SON INNOCENT