By Ken Silva pastor-teacher on Sep 20, 2011 in AM Missives, Current Issues, Features, Southern Baptist Convention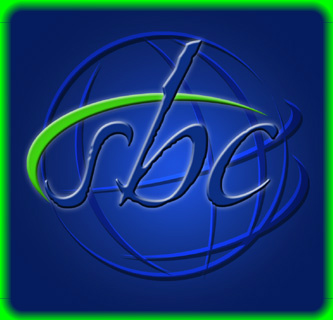 Apprising Ministries continues on in our coverage of the falling away of the evangelical community with its new traditions of men (cf. Mark 7:9).
Let me here remind you that the Southern Baptist Convention—the largest Protestant denomination in the country—is being inundated with corrupt Counter Reformation Contemplative Spirituality/Mysticism.
Yesterday and today it so happens that the SBC is having its Executive Committee's meeting in Nashville, TN.
Today in Task Force Considers Southern Baptist Convention Name Change Fox News reporter Todd Starnes tells us:
The president of the Southern Baptist Convention formed a task force to study the possibility of changing the name of the nation's largest Protestant denomination.

"The convention's name is so regional," SBC President Bryant Wright told Fox News Radio. "We are going to think through potential names that would better describe us without such a regional geographic limitation." (Online source)
Baptist Press then adds concerning the 166-year-old SBC denomination:
Wright, who was re-elected to a second one-year term during the SBC annual meeting in Phoenix this past June, said he believes the study will be helpful for two main reasons.

"First, the convention's name is so regional," he said. "With our focus on church planting, it is challenging in many parts of the country to lead churches to want to be part of a convention with such a regional name. Second, a name change could position us to maximize our effectiveness in reaching North America for Jesus Christ in the 21st century"…

Wright said he is hoping the task force will be able to provide an interim report that he can share with the SBC Executive Committee during its Feb. 20-21 meeting, with the possibility of a final report in time for the SBC annual meeting June 19-20, 2012, in New Orleans.

Any proposed name change, as well as other legal implications involved in a name change, would have to be approved by a majority of messengers at two consecutive SBC annual meetings, according to the convention's constitution. (Online source)
As one who was ordained as an SBC pastor in the mid-90s I kind of agree that a name change for the SBC would help clarify where this denomination is currently at. Filled as it is with leaders who don't have to lead, hiding as they do behind its Idol of Autonomy, the SBC's becoming anything goes.
For example, Oneness Pentecostal heretic T.D. Jakes preaches every year for SBC pastor Ed Young, Jr. at his Fellowship Church. The Vimeo site of his church tells us that this C3 2010 Recap video below lets us, Learn from some of the most influential pastors and communicators leading in the Church today.
Among the questions I have would be: When did the Body of Christ decide Sabellianism aka Modalism is no longer heresy? And who gave Ed Young, Jr the authority to definitely say that Oneness Pentecostals like T.D. Jakes are "in the Church?" When did Word Faith heresies like the born again Jesus become mainstream?
Despite the man-centered—and decidedly Word Faith—emphasis in the video on "unity," and a "big vision because we have a big God," the genuine Christian truly has no unity with people like Jakes who worship a god who doesn't exist. You should be asking, which Jesus Christ are we talking about?
Who is the Jesus these people being urged to "give their lives" to in the video below, which has every look of a Praise The Lord program on the infamous Trinity Broadcasting Network. Let bring to your attention that at 2:25 in you'll see T.D. Jakes being prominently featured, and it's without question he's a strong supporter of TBN.
You'll watch as Jakes speaks to those "who sense this is a destiny and a turning point"; and then Jakes tells them to "rush down" because he wants to "pray" for their "soul" and for their "life." But the crucial question remains: How can a god who doesn't even exist ever be of any help to anybody?
In closing this, for now, let's return to the proposed name change for the SBC. Now we will consider once again that there's a rapidly growing fad within the for practicing the spurious CSM, which actually flowered throughout the antibiblical monastic traditions of the apostate Roman Catholic Church.
You may recall the following foolishess: Alabama Baptist Convention (SBC) Encourages You To Learn Lectio Divina From Apostate Tony Jones and In Touch Magazine Of Charles Stanley Promoting Contemplative New Monasticism and Dr. Ed Young Promoting Contemplative Spirituality/Mysticism For His Southern Baptists.
So I suggest the SBC finally just go ahead and accept their new name: Slowly Becoming Catholic
See also:
CONTEMPLATIVE SPIRITUALITY/MYSTICISM INVADES EVANGELICALISM WITH RICK WARREN AND KAY WARREN LEADING THE CHARGE
BETH MOORE PRAISES BROTHER LAWRENCE AND OBSCURES THE REFORMATION
DONALD WHITNEY, MYSTICISM, AND SPIRITUALITY WITHOUT BOUNDARIES