By Ken Silva pastor-teacher on Sep 13, 2011 in Current Issues, Features, Word Faith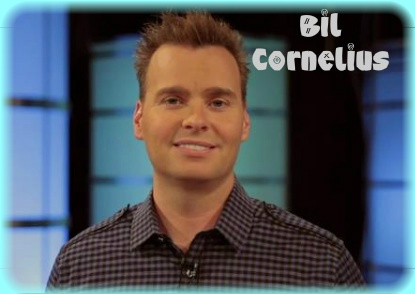 Apprising Ministries knows firsthand the cost of showing the evangelical community the nauseatingly pathetic slide it's in. The past two weeks we've seen donations drastically cut even though readership holds fairly steady.
Nonetheless I will continue to tell you the truth as long as funding allows. Other online apologetics and discernment people I'm in regular contact with will vouch that apostasy and syncretism is so rampant we can't even begin to keep up with it.
Following is yet another example of doctrinal lines being obscured by murky postmodern fog. Yesterday Bay Area Fellowship (BAF) of Corpus Christi, TX tweeted:
If you didn't know, Leadership Network reminds us that BAF "has been listed in Outreach Magazine's 100 Fastest Growing Churches in America." [1] It's pastor is a well known Seeker Driven mentor to prophet-pastors like Eric Dykstra by the name of Bil Cornelius.
As a matter of fact, you may recall that in Elk River Discusses Eric Dykstra, Crossing Church I told you about a meeting last Friday exposing the cult-like trappings of Dykstra's delusions put on right in his hometown by Chris Rosebrough of Pirate Christian Radio.
Predictably Bil Cornelius would jump to his disciple's defense with this tweet:
Leaving that aside, let me tell you that Cornelius' bio informs us:
Bil Cornelius is the founder and Lead Pastor of Bay Area Fellowship, which he and his wife Jessica founded in Corpus Christi, Texas in 1998. Bil's life calling has been to create a movement that is reaching into the lives of the lost and unchurched of the next generation and beyond.

Bil leads Bay Area Fellowship with his unique brand of encouragement and wit, a teaching style and personality that allows him to engage a diverse audience. Now, more than 12 years later, Bay Area Fellowship has grown to over 8,000 people between 7 campuses,…

In 2007, Bil founded the Exponential Business Conference, where he teaches and mentors business leaders and investors on how to expand their business and real estate holdings. He recently expanded this to a ministry called Expo Coaching, where he works one-on-one with pastors and business leaders through personal consultation and tele-conference meetings….

In 2008,… Bil took his teaching to television and launched Bil Cornelius Ministries. By the end of 2009, the program expanded worldwide through Trinity Broadcasting Network (TBN), Daystar and The Church Channel… Bil travels around the country speaking and consulting on church health and growth.

In 2004, Bil received the Purpose-Driven Health Award, from Rick Warren and Saddleback Church. (Online source)
So as you can see, by Seeker Driven standards, Cornelius is quite successful and his many followers also saw him retweet yesterday about Rev Run:
At the home page of BAF on a rolling scroll we find:
The link in that original BAF tweet takes us over to Bay Area Fellowship Welcomes Rev Run and this promo below:
As a former DJ, if Rev Run looks familiar, I call tell you he is indeed Joseph Simmons aka Run of the back in the day trend-setting hip hop rap outfit Run-DMC, who's now some form of a pentecostal minister. [2] According to Rev Run's bio at the website of PBS' This Emotional Life:
Joseph Simmons became far more than a rapper, an MC, or a lyricist. Moreover he has etched himself into the public as an international icon… With the presence of God in his life, Joseph Simmons has become a man of faith and an inspiration for his and his children's generations.

The man once known as the super-star rapper called "Run" found a further, deeper calling as a member of Zoe Ministries. He re-emerged to the world as "Reverend Run"…
(Online source, emphasis mine) 
Well, it turns out that this is the Zoe Ministries of Word Faith fraud "Bishop Master Prophet" E. Bernard Jordan who tells us in Prophetic Minstrel that "the late eighties were a dim period" for Joseph Simmons aka DJ Run but while searching "for fulfillment, he found Zoe Ministries."
You need to know that this Zoe Ministries involves:
Here below is the false prophet, who refers to himself as "God's mouthpiece," [3] E. Bernard Jordan teaching you how to declare that you are god:
Shades of notorious Word Faith heretic Kenneth Copeland who once said that in the Bible when he sees Jesus say, "I AM," he smiles and says, "I Am too." And perhaps you've been thinking that I'm really reaching to keep warning you about this kind of TBN lunacy in the Lord's Name.
However, along with Word Faith Heretics Like Creflo Dollar Draw Nearer To Evangelical Acceptance and Steven Furtick Bringin' On Word Faith And The Pastrixes this is another glaring example of the metastasizing of this WF spiritual cancer into the mainstream of evangelicalism.
I leave you, for now, with a piece of Rev Run's ministry:
_______________________________________________________________________________
End Notes:
Back to note 1 — http://tiny.cc/n17oq, accessed 9/13/11.
Back to note 2 — http://tiny.cc/ej3pe, accessed 9/13/11.
Back to note 3 — http://tiny.cc/pn0ar, accessed 9/13/11.
See also:
RICK WARREN BRINGS LOVE ON RECORD
WORD FAITH HERETIC CINDY TRIMM RECEIVES AWARD FROM BILLY GRAHAM EVANGELISTIC ASSOCIATION