By Ken Silva pastor-teacher on Sep 3, 2011 in AM Missives, Current Issues, Features, Steven Furtick, T.D. Jakes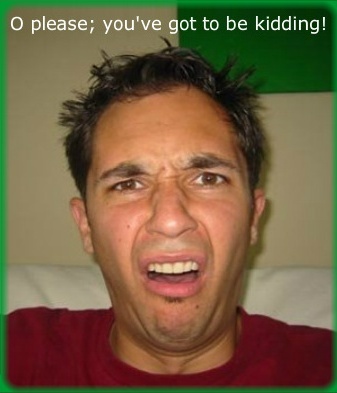 Apprising Ministries continues warning of increasing syncretism within squishy evanjellyfish as spiritual blindness grows.
One such example I began showing you just about a year ago in Oneness Pentecostal T.D. Jakes Goes Mainstream Evangelical.
There I showed you Oneness Pentecostal heretic and Word Faith mogul "Bishop" T.D. Jakes was fresh off his stint preaching for Southern Baptist pastor Ed Young, Jr again.
Not only that but he'd appeared on the same platform with Young, Jr himself and with the Seeker Driven Andy Stanley as well.
Where you ask? Well, I'll tell you; this past July, for a second time, at the Hillsong Conference 2010 of that notorious Word Faith church.
Then there was The Tension Is Good Catalyst Conference Atlanta October 6-8, 2010. Let me show you who we found among the Main Speakers for this "powerful convergence of next generation leaders."
Leaders reputed to be "the influencers, the do-ers who're making a major difference and who have the power to change our communities." We find T.D. Jakes once again; despite the fact that he denies the nature of the God he claims to serve.
Apparently the Trinity no longer matters in evangelicalism's lust for acceptance from the world:

In Steven Furtick And T.D. Jakes I've told you that this Seeker Driven prophet-pastor and evangelical darling is about to bring Jakes in to speak at his conference to kick off 2012 in full heretical style. Such is the low standard of Christian doctrine.
As I write this, below I just captured from the Belief Statement of The Potter's House where Jakes holds court; following is his view on the nature of God:
That is not the language of of someone who holds to the Holy Trinity of Biblical Christianity; but it is precisely the language used by modalists and Oneness Pentecostals. It's way past time to wake up to the fact that T.D. Jakes does not know God.
If you still have any doubt; let me show you T.D. Jakes in his natural habitat. Not the toned down Jakes at evangelical conferences, but rather, among his outrageously man-centered fellow Word faith heretics on the Trinity Broadcasting Network.
This clip below is from TBN's Praise the Lord program 9/1/11. Listen for yourself as Jakes introduces WF flake Pastrix Paula White as "this tremendous woman of God." You'll hear from her very own mouth as the pastrix says to T.D.Jakes and his wife:
It's my honor… Well, first Iwant to say what an honor it is to be with the two of you. In life I believe that, um, Henry Drummond said that we are all mosaics of the men in our life—the people in our lives—and that we become a part of those we interact with.

A large part of who I am—the development, the cultivation—the staying on a track, the maturing [in my life] is, is, due to the people that I have the privilege to sit with [here]—that I have been able to call my spiritual father and mother for almost 23 years.

I adore, admire, love, and respect [you]…
See also:
KEEPING YOU APPRISED OF: T.D. JAKES ON THE TRINITY
T.D. JAKES: JESUS IS THE PRODUCT