By Ken Silva pastor-teacher on Aug 26, 2011 in AM Missives, Current Issues, Features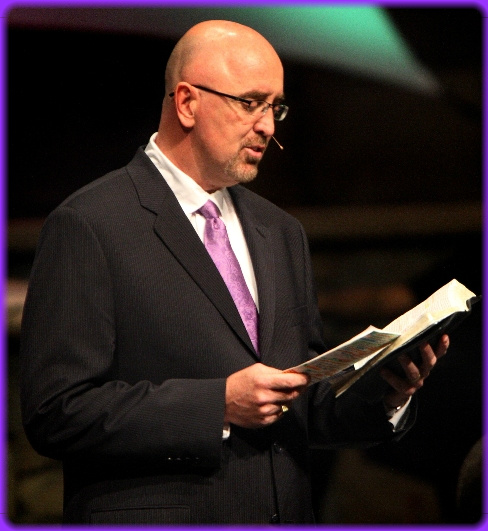 In "The Steven Furtick Show" Played At Harvest Bible Chapel Of James MacDonald Erin Benziger, special correspondent of Apprising Ministries who blogs at Do Not Be Surprised…, shared her eyewitness account of Seeker Driven prophet-pastor Steven Furtick taking the pulpit at MacDonald's HBC.
Understandably this led to some surprise in Reformed circles concerning this dubious decision by James MacDonald; in addition, in Steven Furtick And James MacDonald I showed you he's decided to be keynote speaker for Furtick's upcoming conference next January:
Many didn't know that MacDonald has already preached for Steven Furtick at his Elevation Church:
However, when this news about MacDonald's closing of the upcoming conference became known surprise turned to mild criticism, which seems to have been the cause of his tweet below:
It seems to me that James MacDonald hasn't realized "total conformity" isn't the issue; no rather, the issue has to do with lending his credibility to a people-pleasing prophet pastor like Steven Furtick.
As you'll see in Steven Furtick And T.D. Jakes, Furtick is about to bring in Oneness Pentecostal heretic T.D. Jakes to speak at that same conference MacDonald will be closing.
Well, it appears MacDonald's still a bit sensitive about all of this when about a half hour ago, as of this writing, he tweeted:
Being I'm among those who've been respectfully critical of James MacDonald's growing association with Steve Furtick I responded:
This is the heart of the matter: Intel that I have leads me to be fearful  that while James MacDonald may believe he's mentoring Steven Furtick, I'd say its nuch more probable he'll be played if not careful.
Furtick is quite possibly maneuvering to use MacDonald's credibility to make himself appear more legit; particularly with the lower end of the YRR demographic, which he'd likely skew very well within.
You need to know that Steven Furtick is very sharp; he's a real Leadership Network type who's been studying business leadership books for years; and one of his mentors is prosperity mogul T.D. Jakes.
In her well-researched post Steven Furtick is Lookin' for the Favor Erin Benziger clearly shows that Furtick, who's a real fan of WF properity preacher Joel Osteen, is also making a move into that camp.
To me, Furtick gives every appearance of having, shall we say, just a bit of an ego. After-all, as a prophet-pastor claiming direct revelation and "visions," he fits right in with spiritual flakes in the WF crowd.
Right now, with Osteen getting older and John Crowder too "out there," at least for now, it's pretty clear that the WF camp is very ripe for a young, and driven, charismatic (in both senses) leader.
A growing darling within evangelicalism, with enough clout already to have the attention of Word Faith superstar "Bishop" T. D. Jakes, my guess is Steven Furtick is making a play to become the next big thing.
See also:
SO DOES PERRY NOBLE NOW THINK STEVEN FURTICK IS A JACKASS?
ONENESS PENTECOSTAL T.D. JAKES GOES MAINSTREAM EVANGELICAL