By Ken Silva pastor-teacher on Aug 20, 2011 in Current Issues, Features
by Truthinator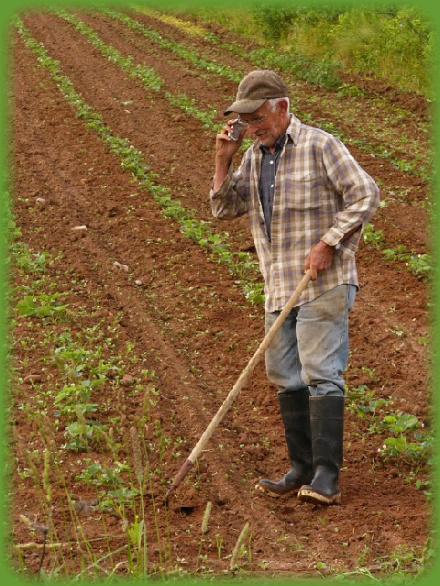 Man on telephone:
"Ah, pastor. Yes, yes, I know; I am an old & grumpy man who has been in the ministry for 45 years. Uh-huh, and I know that you being 35 years old, and in the ministry for 3 years, obviously you know much more than I do. But do you really think it's wise to purposely plant tares in this field alongside the wheat?"
Moral:
Young people know so little, but often are convinced that they know it all! Well, you'd best hurry; cure all of the world's ills soon young people, while you still know everything. For you see, in a few short years you will mature enough to realize that you never really knew anywhere near as much as you thought…
Note: The original appears with a comments section right here.
See also:
BEER, BOHEMIANISM, AND TRUE CHRISTIAN LIBERTY
STEVEN FURTICK AND JAMES MACDONALD