By Ken Silva pastor-teacher on Aug 3, 2011 in Current Issues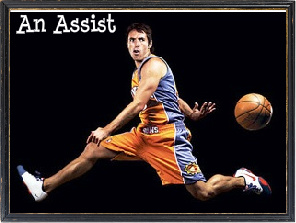 As you know, Apprising Ministries is blessed by God to be one of His leading online apologetics and discernment works helping to blaze a new mission field that was previously largely unused.
I've also told you before we never dreamed this would be the case; even so, the Lord has seen fit to steadily increase the exposure and readership greatly in the 6 years now that AM has been online.
Here at AM I'm always pleased to have readers share tips as to possible issues/people/ministries for me to check out, investigate and/or cover as well as actual web page links you'd like to see examined.
Oftentimes they are quite helpful and as a pastor I know that God will many times use people others would not expect Him to. My point being, I learned a long, long time ago to listen to everyone because the Lord can speak through anyone.
So, please feel free to contact AM, from which also extends the outreach Christian Research Network, with tips and links. Even if we do not use them we do investigate each one we receive within the time frame we have.
And while the AM contact form will not allow html the contact form for CRN does. So if you have a link you wish to send AM you may also do so through the CRN contact form or email me directly at: apprisingministries@gmail.com
See also:
YOUR SUPPORT WILL BE APPRECIATED
APPRISING MINISTRIES, RANDY ROBERTS POTTS, AND YOUR SUPPORT