By Ken Silva pastor-teacher on Aug 2, 2011 in Current Issues, Emergence Christianity, Emergent Church, Features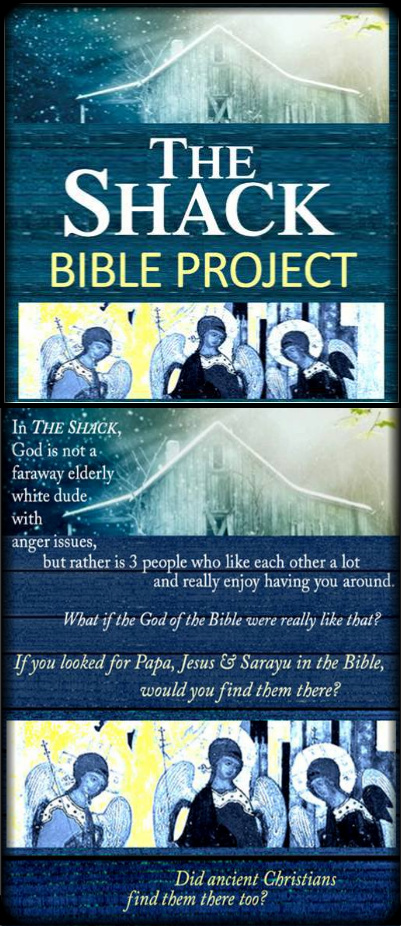 Yes, you read that right. Get on your heavy mud gear as Apprising Ministries takes you off-road mentally mudding deeply into the postmodern Wonderland of Humpty Dumpty language where the meanings of words descend into its muck and mire.
In Mike Morrell On Matthew Fox, John Wimber, And The Emerging Church I introduced you to Mike Morrell, who's a networker in the sinfully ecumenical cult of the Emergent Church aka the Emerging Church. [1]
There you saw that Morrell fancies himself as a:
Futurist @KedgeForward. Grad Fellow, Strategic Foresight MA @RegentU. Provocateur-In-Residence, David Group Int'l. Journalist. Nu-media publicist. Opti-mystic. (Online source)
Morrell is also "Partner/Foresight Professional" for something called KedgeForward, whose KedgeForward blog, which I first cited in Richard Rohr And The Emerging Church As The Third Way, and it does prove to be most enlightening. [2]
However, that's for another day; here I point you to an earlier tweet today from Mike Morrell, who wanted to make sure we knew:
Ramadan Kareem isn't speaking of the former basketball player Kareem Abdul Jabbar, it's a greeting to faithful Muslims participating in the pagan Islamic bondage of month-long daily fasting aka Ramadan; it's essentially a wish for a great month.
That's not the point of interest here, so I'm going to tell you that the link takes us over to something called The Shack Bible Project and the below:
Of course, other than an Adamic sense in our human nature, the genuine Christian has no "Muslim brothers and sisters" in a relationship with God; according to Him faithful practicing Muslims are actually heathen idolators who're, in very real fact, worshipping demons (cf. 1 Corinthians 10:20).
That truth noted, to my knowledge the author of The Shack Bible Project (SBP) doesn't use his actual name, opting for shackbible and/or ShackBibleGuy, but I've ascertained that this is actually a fellow by the name of John Stonecypher:

Stonecypher seems to have started SBP in the fall of last year and tells us in About the Shack Bible Project:
When I first picked up THE SHACK, my expectations were not particularly high.  In my experience, only the crappiest Christian books make it anywhere near bestseller lists…

I'd spent the last several years studying ancient (pre-Augustinian) Christian theology, with its emphasis on the dynamic relationality of the Triune persons. And in Paul Young's book, I found that same theology being played out in an imaginative and playful way that spoke deeply to my heart. (Online source)
Here we are being sold a mythology that the doctrine of soteriology (salvation) preached today by those of us in the historic orthodox Christian faith has somehow changed. No John, sorry about that; here's Jude 3 — contend for the faith that was once for all delivered to the saints.
Can you see; in the first century we already had the faith i.e. the Gospel of repentance and forgiveness of sins in Jesus' Name, because salvation is by God's grace alone, through faith alone, in the finished work of Christ alone on the Cross. And further:
I am astonished that you are so quickly deserting him who called you in the grace of Christ and are turning to a different gospel—not that there is another one, but there are some who trouble you and want to distort the gospel of Christ.

But even if we or an angel from heaven should preach to you a gospel contrary to the one we preached to you, let him be accursed. As we have said before, so now I say again: If anyone is preaching to you a gospel contrary to the one you received, let him be accursed.
(Galatians 1:6-9)
We didn't need false prophets and teachers like Paul Young or John Stonecypher to come along with their fractured fairy tales that:
our culture's way of reading the Bible is skewed.  Our unacknowledged assumptions form a lens which distorts our interpretations of the biblical text.  In The Shack, Paul Young gave us a new lens through which we might see God more clearly.  In The Shack Bible Project, I am trying to read the Bible afresh through that lens. (Online source)
First of all, unregenerate culture will always misinterpret the Bible because God has already told us — The natural person does not accept the things of the Spirit of God, for they are folly to him, and he is not able to understand them because they are spiritually discerned (1 Corinthians 2:14).
And it doesn't look good for Stonecypher based upon the horrid lack of respect he has for God's Word:
I'm Shack-ifying the Bible... I realized I had a much larger potential audience.  So I replaced "Father" with "Papa," "Spirit" with "Sarayu" (both of which are biblically defensible names, IMO), and I started putting it out there as "The Shack Bible." (Online source)
To be fair Stonecypher does also say that:
it wasn't the central goal to make a Bible that Shack fans could relate to, but to help people take a fresh look at the Bible through this different lens. (Online source)
The lens being the same allegorical approach to Scripture originally advanced by Eastern Alexandrian Church Fathers, a deadly game of spiritual Russian roulette where one makes the text say whatever they want to. I'll also tell you that unfortunately this foolishness is even becoming quite common within evangelicalism.
It's especially popular among leaders inside the Emerging Church as well; the reason being, it's a perfect fit for their neo-Gnostic Contemplative Spirituality/Mysticism (CSM). [3] Then under Table of Contents at SBP you can begin to get a bit of a look at what Stonecypher's false Shack-ifyied spirituality entails.
He also wants us to believe its "rooted in ancient Christian teaching." No, it's definitely not. However as I begin to close this out, for now, let me tell you that Stonecypher shares it in a running commentary with me today at the SBP web site; and we do notice something that's really very important to our discussion here.
Turns out its actually identical to the snake oil Love Wins mythology currently being peddled by the Emerging Church iconic pastor Rob Bell. See for yourself while Stonecypher muses his myth below:
I would argue that the essence of Christ's work in the Incarnation is that he bound the human race to himself in his very nature, making us participants in his sonship with the Father…

Jesus has accomplished this purpose [having the Father adopt mankind] without our assistance… What I'm suggesting is that the entire human race has been adopted into Christ's sonship, but that not everyone necessarily experiences this reality… (Online source)
This is Universal Reconciliation aka Christian Universalism, which is also taught by Paul Young in his squalid Shack as well. So we ask — "Do two walk together, unless they have agreed to meet?" (Amos 3:3). Of course not; Young, Paul Stonecypher, and Rob Bell are all preaching the same different gospel; i.e no gospel at all.
Now the question becomes: Why is Bell still considered an evangelical when he doesn't preach the evangel?
________________________________________________________________________________
End Notes:
Back to note 1 — Far from dead, the upgraded Emerging Church 2.0 has been busy forging together its new form of postmodern liberal theology, a Liberalism 2.0 many call Emergence Christianity, which Living Spiritual Teacher and EC guru Brian McLaren begins laying out in his latest book A New Kind of Christianity.
Back to note 2 — For example, KTLS: Spirituality and Faith in the 21st Century (Volume 3, Number 5) has a post that's so far out there we're having trouble even getting a radar fix upon it. You can read more in the aforementioned article.
Back to note 3 — This spurious CSM, a repackaged Roman Catholic mysticism, taught by the dubious duo of Living Spiritual Teacher and Quaker mystic Richard Foster, along with his spiritual twin Dallas Willard, was a core doctrine from the incetion of the Emerging Church circa 1997; it's often referred to as so-called Spiritual Formation.
See also:
THE WILD GOOSE OF THE EMERGING CHURCH IS NOT THE HOLY SPIRIT