By Ken Silva pastor-teacher on May 25, 2011 in AM Missives, Current Issues, Features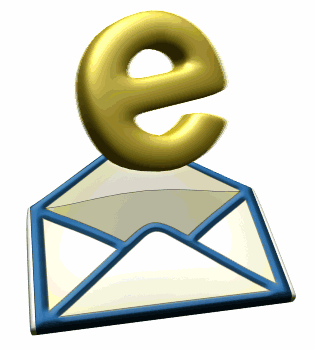 I've pointed out many times now that as a general rule, and a courtesy, we do not publish email without the permission of the sender. At the same time, all email sent to AM and Christian Research Network is considered the property of Apprising Ministries so we may indeed publish unsolicited email for the purposes of edification.
The ones which follow below we share as a way to encourage you that your support of Apprising Ministries enables me to be here, not only to sound warnings concerning distrubing trends within the visible church, but also to offer pastoral counsel as well. AM is one of the few online apologetics and discernment ministries headed by someone who is a pastor-teacher; and it's my undeserved privilege to serve the Lord's people.
Perhaps you've been blessed through the work here and maybe you might consider helping to support this labor in the Lord. At this time a gift of any amount—whether one time or on a regular basis—goes a long way toward helping to keep AM available along the Internet Front. Right now we're running around $500 a month behind our budget; however, we are seeing things slowly improving in that regard.
If you'd like to donate via PayPal you may click here; or you can make your checks/money orders payable to Connecticut River Baptist Church with Apprising Ministries in the memo and send them to:
Connecticut River Baptist Church
P.O. Box 340
Claremont, NH 03743

___________________________________________________________

I just wanted to say how surprised I was earlier today when I went to your web-site for the first time and right there in front of me was the devotion titled Others May – You cannot.

For over 20 years I have wanted to find this again but did not know how. I used to have a tract back in the 80's I believe, with that title and it meant so much to me.

Of course over time, I lost it and I always wished that I could find another one. This made my day! I am so glad that you posted it – Just for me!!!

You have a great web-site and I will be returning frequently. Thank you so much,

Sincerely,

AM Reader

_________________________________________________________________

Hi Pastor Ken,

Your articles have been awesome this past week- just wonderful.

I did manage to watch a bit of the Piper/Warren video and honestly it made me so ill I could only watch about 10 minutes of it.

It wasn't Warren who made me so ill it was Piper. Warren was his old usual look at me self.

John Piper, I fear, is somewhat driftng it appears. Strange how the video disappeared. How utterly childish and bizarre.

Do you think the ones that are protecting John Piper might be the ones who wanted it taken down? Really, it would be to Warren's benefit for it to stay up, wouldn't it?

As I see it, this is all just so foolish and the silliness of what's going on now in much of the church is beyond description.

Blessings,

AM Reader

_________________________________________________________________

Dear brother Ken,

I just want to thank you for continuing to faithfully use your God-given gift of discernment to educate believers on the clever deceptions of the enemy which have infiltrated the church today.

I have greatly benefited from the documentation you have shared on AM, and I continue to pray for you, and for the Lord's provision in keeping AM going.  May the Lord Jesus bless and keep you.

AM Reader
See also:
ANOTHER SIDE OF APPRISING MINISTRIES
AM MAILBAG: CHRISTIANITY SHOULD BE ALL ABOUT CHRIST