By Ken Silva pastor-teacher on Mar 26, 2011 in Current Issues, Features, Homosexuality/"Christian"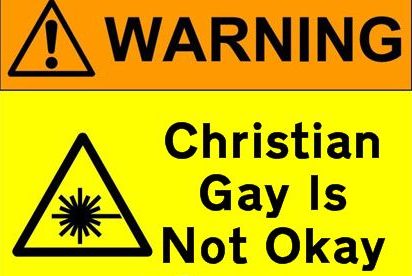 Apprising Ministries continues doing what we can to alert spiritually obtuse pretending to be Protestant evangelicals to the grave dangers and deceptions of embracing the Contemplative Spirituality/Mysticism (CSM) perpetrated by Living Spiritual Teacher and Quaker mystic Richard Foster, along with his friend and spiritual twin SBC minister Dallas Willard, as so-called Spiritual Formation (SF).
But CSM is nothing more than refried Roman Catholic mysticism with its pietism and asceticism romanticized for those who are ignorant of Church history. With this in mind I will also tell you plainly that CSM found its way into mainstream evangelicalism through its foolish embrace of the sinfully ecumenical Emergent Church aka Emerging Church, a neo-liberal cult now operating within it. The EC's postmodern form of Progressive Christianity, which these rebels against God's Word often refer to as"big tent" Emergence Christianity is the putrid spiritual fruit of critical thinking skills-numbing CSM.
Another example of the fetid fruit of this counter-Reformation spirituality that's now spread deeply into squishy evanjellyfish through the evolution of this Liberalism 2.0 would be that the unholy EC trinity of apostates, Living Spiritual Teacher and EC guru Brian McLaren, universalist Emerging Church pastor Doug Pagitt, and his friend Tony Jones, the progressive "theologian in residence" at Solomon's Porch, are allowed to pose as Christians. The Love Wins mythology of the Emerging Church rock star pastor Rob Bell is also a tool the enemy is using to further numb down proper Christian theology in largely pretending to be Protestant evangelicalism.
In articles like Doug Pagitt And The Emerging Church Gay Agenda I warned you that gay-affirming "pastor" Jay Bakker, whose spawned a rather rapscallion and largely Biblically illiterate bunch who've crowned themselves Outlaw Preachers, is a sordid star on the rise among the younger sector of apostatizing evangelicalism due to a boost by the EC. Bakker's whole shtick is the advance of their pro-gay agenda to convince your young evangelicals that the deviant and sinful lifestyle of having sexual relations with another of the same sex, i.e homosexuality, is a viable one for the regenerated Christian. 
That's why I've been using the issue of homosexuality to light up the sky with the Word of God to give you a chance to see the wide, and very rapid, advance of the EC and its evil itinerary. I've also told you that because evangelicalism has rejected the proper Biblical spirituality of sola Scriptura in favor of CSM it has placed itself upon the postmodern playing field of existential and highly subjective experience where there are no rules i.e. evangelicalism is defenseless against such as these.
Which brings me to the program below where in 1986 you'll see the late Dr. Walter Martin confronting and debunking with Scripture the exact same lame arguments now being promulgated by deceivers like Pagitt and Baker et al.
Part One
Part Two
Part Three
Part Four
See also:
JESUS DOES CONDEMN HOMOSEXUALITY
DOUG PAGITT AND HOMOSEXUAL SIN
KEN SILVA VS. JAY BAKKER FROM THE HEART
JAY BAKKER CRITIQUES KEN SILVA AT RELIGION DISPATCHES
THE SIN OF HOMOSEXUALITY IS DIFFERENT